Danny Boyle Hoping To Make 'Trainspotting 2' Next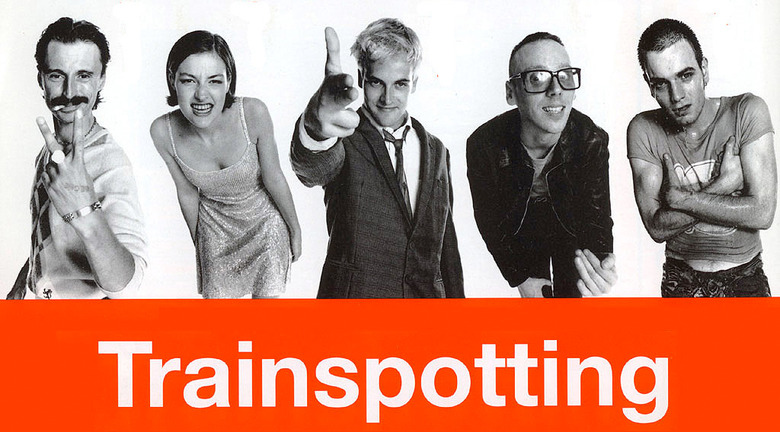 Director Danny Boyle's latest film, the biopic Steve Jobs starring Michael Fassbender, is getting plenty of early praise after its debut at the Telluride Film Festival this past weekend. And with the film mostly in the can (Telluride hosted a "work-in-progress" screening) and moving towards some potential awards season love, Boyle is already thinking about his next film, and it's one fans have been wanting for awhile.
Boyle is hoping that he can finally make Trainspotting 2 his next film, but there are certain elements that are out of his hands which may make that a little difficult. Find out more about the long-gestating sequel below!
Speaking with Deadline, Boyle revealed that he's hoping to make Trainspotting 2 as his next film, but followed with some cautious optimism by saying:
"All the four main actors want to come back and do it. Now it is only a matter of getting all their schedules together which is complicated by two of them doing American TV series."
Jonny Lee Miller is busy with the CBS series Elementary while Robert Carlyle is on ABC's Once Upon a Time, so they're shooting schedules only give certain window in which to shoot the film. But at least we know that they want to be part of the sequel, so hopefully there will be a way to make it work. Other cast members include Ewan McGregor, Kelly Macdonald and Kevin McKidd, whose character died in the first film.
Back in 2013, Boyle was hoping to shoot the sequel in 2016, so his proposed timetable from a couple years ago could still pan out. Here's what he told The Playlist at the time:
"This has been a long time coming. There's always been this long term plan for 'Trainspotting 2,' if John can produce a decent enough script, I don't think there will be any barriers to Ewan or any of the cast coming back. I think they'll wanna know that the parts are good so they don't feel like they are letting anyone down. The reason for doing it again is that people cherish the original, people remember it or have caught up with it if they never saw because they were younger. So you want to make sure you don't disappoint people. That will be the only criteria I think."
Boyle has been talking about Trainspotting 2 since as far back as 2007. Back then it was being called Porno, just like the sequel book by Irvine Welsh. But the script from John Hodge is currently being called just Trainspotting 2, even though it's still based on the same book. For those curious here's the synopsis of that novel:
In the last gasp of youth, Simon "Sick Boy" Williamson is back in Edinburgh. He taps into one last great scam: directing and producing a porn film. To make it work, he needs bedfellows: the lovely Nikki Fuller-Smith, a student with ambition, ego, and troubles to rival his own; old pal Mark Renton; and a motley crew that includes the neighborhood's favorite ex-beverage salesman, "Juice" Terry.
In the world of Porno, however, even the cons are conned. Sick Boy and Renton jockey for top dog. The out-of-jail and in-for-revenge Begbie is on the loose. But it's the hapless, drug-addled Spud who may be spreading the most trouble.
In 2007, Boyle said of the sequel to IGN, "Our take on it is, their headiness – these guys who lived at the absolute brink, felt they were invincible and felt they could abuse themselves to the absolute limit – suddenly hit middle age. They're in their forties and they look it." And now that it will have been 20 years by the time this sequel gets off the ground, it's the perfect time for it to finally happen. So the whole old crew will be back together, and we'll see if a Trainspotting sequel can live up to the cult classic status of the original film.
Anyone out there interested in Trainspotting 2?