VOTD: Take A Tour Of The Pixar Animation Studios Campus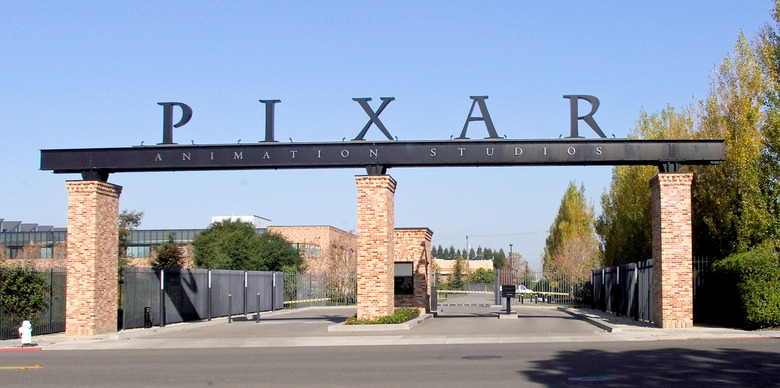 If you're a lover of animation, then one of the places you're likely dying to visit is Pixar Animation Studios. Unlike most major production companies, Pixar is nowhere near what people regard as Hollywood. Instead, the Pixar campus is situated far north, in Emeryville, California. And today you can get an idea of what it's like to be on Pixar's big, fun campus.
Over the weekend, Disney fan Keith Lapinig had the opportunity to take a private tour of Pixar's campus, and thankfully, he brought a camera with him so that those of us who aren't lucky enough to be there can still check it out. So if you've got 15 extra minutes, watch the Pixar Animation tour video below!
Here's the video tour from Keith Lapinig's YouTube channel:
There were some areas where Keith wasn't authorized to shoot video or take pictures, specifically where there was the chance catching a glimpse of what Pixar is currently working on, so you won't get the scoop on any future projects. But it's still awesome to see just how big of a playground (literally and figuratively) Pixar has for their animators to enjoy.
In case you need anymore evidence that Pixar's campus is a cool place for about 700 people to work at (and occasionally sleep and eat), Billy Crystal has previously said of the studio's digs:
"I was there once for a day. And I just remember this open feeling of the campus. There were ball fields to play on, and there were exercise places — very much the Japanese influence of, 'Let's get out at 12 and we'll do push-ups and sit-ups and get into the sun.' And then they all just drifted back to make something great."
Also, if you want to see the kind of stuff you can get on Pixar's campus, including that infamous ball with the red star on it, check out this video detailing Keith's goodies that came in a free gift bag from some exclusive event. Jealous?