Cool Stuff: Aston Martin's Official James Bond Edition Car Costs A Pretty Moneypenny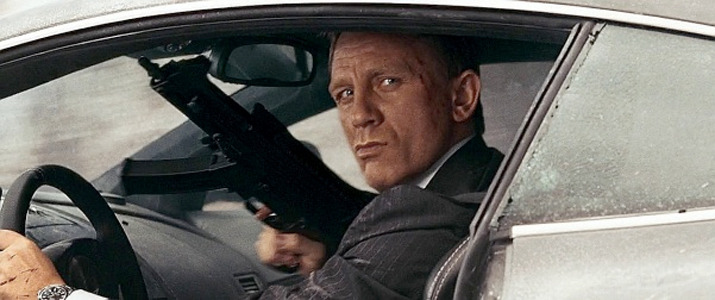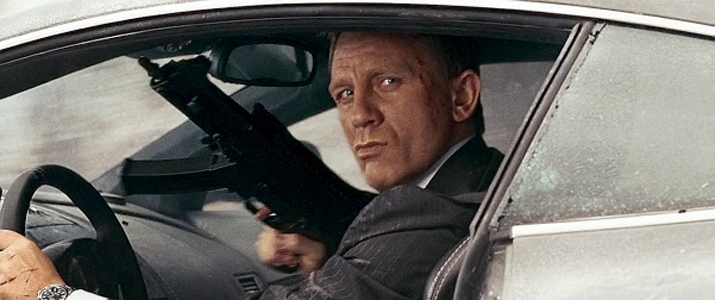 Throughout over 50 years of spying for Her Majesty's Secret Service, famed agent 007 has driven an Aston Martin as his tricked out, luxury car of choice. Thanks to the magic of product placement, fans with the right amount of money have always been able to buy the latest Aston Martin from the most recent James Bond movie.
But now Aston Martin has crafted a new vehicle that has actually been branded as a James Bond automobile. The British car manufacturer unveiled an extremely rare Aston Martin James Bond Edition, and it's just as slick and sexy as 007 himself.
Here's Aston Martin's DB9 GT Bond Edition from their official website:
So what makes this Aston Martin stand out from their usual automobiles? Well, only 150 of them have been made around the world. Sadly, the car won't have all the gadgets that Q normally equips the car with, but since we all have trouble driving normal cars, it's probably best that they don't have secret agent toys built in.
But the car isn't without some finer points, such as "unique ten-spoke gloss black diamond turned 20-inch alloy wheels; bright aluminium bonnet vents, side strakes and grille; carbon fibre front splitter and rear diffuser, and grey brake calipers." There are definitely some words that I understand in that sentence.
As you saw in the pictures above, the car also includes numbered sill plaques featuring the familiar 007 logo. But there's also something called "gun barrel embroidery" on the rear seat divider and AMi II touch-sensitive Aston Martin infotainment system will have a special Bond Edition start-up screen.
Here's some other important details for you gearheads out there:
The DB9 GT Bond Edition's 6.0-litre V12 engine is capable of generating 547 PS at 6750 rpm, and 620 Nm of torque at 5500 rpm.
The all-alloy, quad overhead camshaft, 48-valve 5,935 cc front mid-mounted V12 is mated to the proven rear mid-mounted Touchtronic II six-speed transmission with electronic shift-by-wire control system. It carries the luxury sports car from rest to 62 mph in 4.5 seconds, and on to a top speed of 183 mph.
The all-round independent double wishbone suspension continues to deliver secure handling while the three-stage Adaptive Damping System (ADS) offers distinct Normal, Sport and Track modes for the broadest possible breadth of dynamic characteristics.
Finally, as if having this luxurious car wasn't enough to make you feel like a secret agent, each car comes with an Omega Seamaster Aqua Terra 150m James Bond Limited Edition watch complete with a unique Aston Martin strap, all presented in a finely-crafted 21" Globe-Trotter trolley case finished with an embossed leather luggage tag. That watch alone normally costs $7,350.
So how much will you have to spend to drive like 007? Aston Martin lists the price at, wait for it, $237,007. Do they expect you to lease it? No, Mr. Bond, they expect you to buy.
If you can't afford Aston Martin's DB9 GT Bond Edition, you'll just have to settle for watching Daniel Craig drive the DB10 in Spectre when the film hits theaters in the UK on October 26 and the US on November 6. Watch the trailer here.