Nickelodeon's '90s Nicktoons Getting A Live-Action Animation Hybrid Movie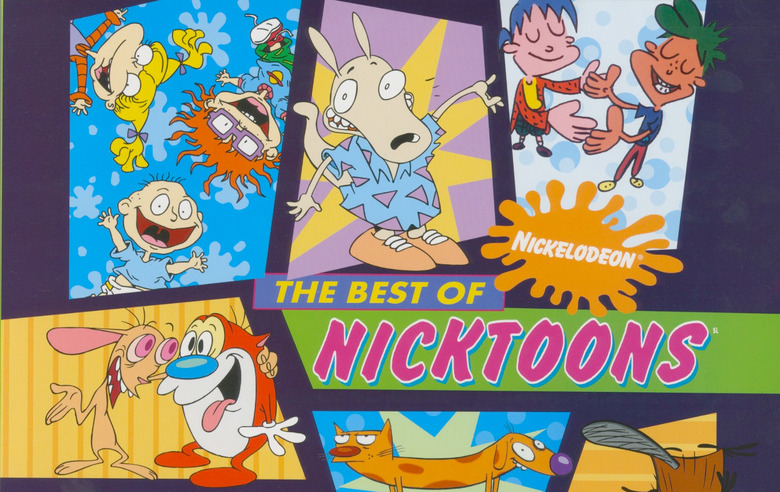 Hot on the heels of news this past week that Nickelodeon is considering reviving some of its fan-favorite cartoons from the '90s, animated characters from that decade at the kid-geared cable network may also get new life on the big screen.
Paramount Pictures is said to be in the early stages of development of a live-action/animation Nicktoons movie that will bring together the likes of Rugrats, Angry Beavers, Hey Arnold!, Rocko's Modern Life, Ren & Stimpy and more for some kind of crossover project akin to The LEGO Movie or Space Jam.
The Tracking Board, who can be hit or miss with their scoops, say Paramount is currently in the midst of locking down rights to each of the shows they wish to include in this crossover movie that has been pitched as a sort of Nicktoons Avengers or Justice League. However, The LEGO Movie comparison seems more in line with the kind of movie we're likely to see, since these Nicktoons likely aren't going to be fighting aliens and super villains.
Even though nostalgia has been king in Hollywood for awhile now, this kind of project really seems to be coming out of left field. But maybe Paramount Pictures liked both the style and reception of the recent SpongeBob SquarePants live-action/animation hybrid sequel and figured they might as well used their parent company Viacom's kids cable network to make another film in the same way.
Mary Parent, who actually produced the SpongeBob SquarePants sequel, is also on board this Nicktoons project, intending to produce with Cale Boyter by way of their Disruption Entertainment banner, which has an overall deal with Paramount. The studio is currently out to writers for scripting duties.
As a child of the late 80s/early 90s who watched Rugrats, Rocko's Modern Life, Doug and Ren & Stimpy, this idea sounds like it could be a load of fun. But at the same time, the idea of exploiting nostalgia for cartoons from a decade as recent as the 90s makes me feel a little dirty. It all depends on the story and whether or not you can combine all these different characters into the movie in a way that doesn't feel like it's just a cash grab.
This would mark a big leap to the big screen for a lot of these cartoons though since the only 90s Nicktoons to get movies were Hey Arnold!, Rugrats and The Wild Thornberrys (and the latter two actually met in a crossover movie too). Doug received the movie treatment, but by that point, the cartoon had jumped to ABC. In fact, since the cartoon moved over to Disney's network, I'm not sure if the awkward adolescent would be part of this Nicktoons project.
While the nostalgia factor is in play, I'm not sure why this project would specifically focus on the 90s cartoons instead of all of Nickelodeon's cartoons, in order to reach the widest possible audience. Anyway, it's still early in development on this one, so we'll see what happens.