You Won't Hear John Williams' 'Star Wars: The Force Awakens' Score Until The Movie Is Released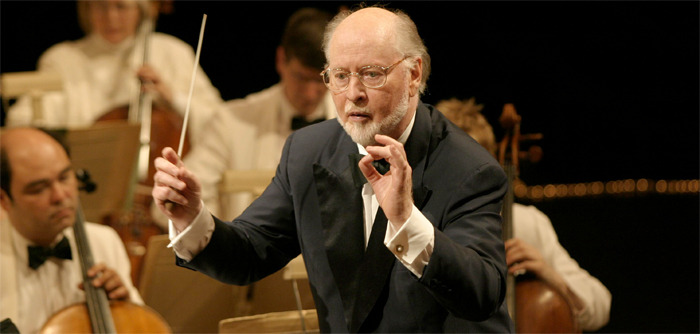 One of the best things about a new Star Wars movie coming this winter is that we're also getting an entirely new feature length score from legendary composer John Williams. However, for fans who were hoping to hear the music he wrote far in advance of the movie's release, we have some potentially bad news.
A press release from Walt Disney Records went out today announcing that the Star Wars: The Force Awakens score won't be available for purchase until the movie is in theaters this holiday season.
That's right, the Star Wars: The Force Awakens score is not available for purchase on iTunes, in stores or anywhere until December 18th. And that's actually quite a departure from the usual plan for Star Wars soundtrack releases
In fact, for all the prequels, the score for each movie was available a couple weeks before the movies hit theaters. However, when you consider the fact that the soundtrack for the release of Star Wars: The Phantom Menace spoiled the death of Qui-Gon Jinn with a track called "Qui-Gon's Noble End," we're not surprised that Disney and Lucasfilm (or more likely J.J. Abrams and his mystery box) want to hold the soundtrack back until the movie has been seen on the big screen.
As of now, we haven't really heard much of anything from The Force Awakens score with the exception of the music in the second teaser trailer and a much smaller tidbit in the Instagram footage tease with Finn igniting Anakin Skywalker/Luke Skywalker's old lightsaber.
Along with the release date announcement, Disney has made the soundtrack available now for pre-order right here. However, you'd probably be better off waiting until it's available on Amazon so it arrives at your house on the release date (at least if you want a physical copy). Otherwise, you should be able to download it from various digital music services immediately on December 18th.
And considering most of the earliest screenings of Star Wars: The Force Awakens will likely be in the late evening December 17th, or midnight December 18th, there's a good chance that the most rabid Star Wars fans won't have the score in their possession until they see the movie. For someone who doesn't like listening to soundtracks before the movie comes out, even by my favorite composers, that's just fine with me.