New Costume For Diggle On 'Arrow' Looks Ridiculously Similar To An X-Men Villain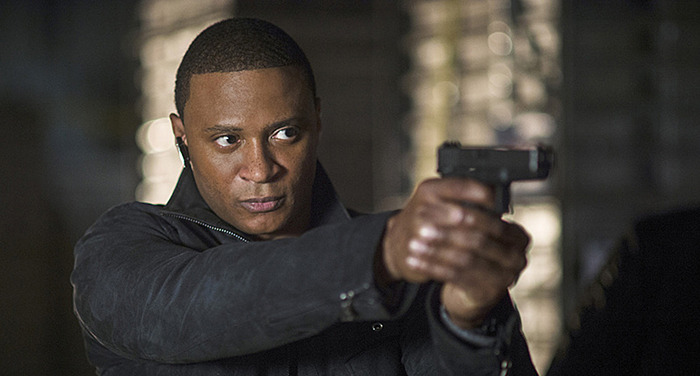 Be honest: If you had to come up with an identity-concealing costume, your first try (or ten) might not be so hot. So let's cut John Diggle some slack.
The popular Arrow character was theorized by some at one point to be a possible Green Lantern, but the guy finally got himself a superhero costume for adventures on the show's fourth season and, well, there's nothing green about it. In fact, it looks like the businesslike guy turned to some old Marvel comics that were lying around when he needed some inspiration. Figure out what the hell Diggle was thinking when you see the image below.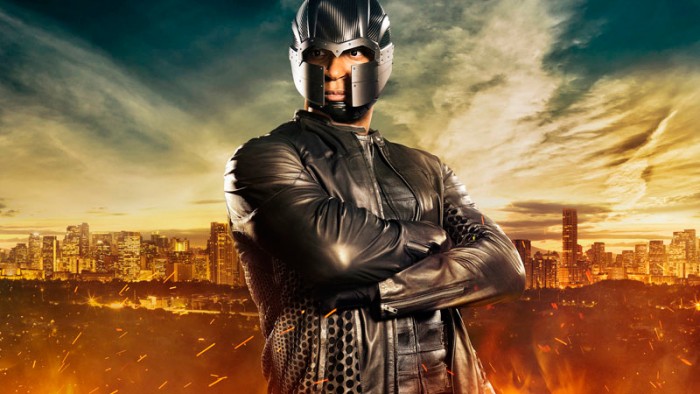 EW has that image of the Diggle costume that will appear on Arrow season 4, and also this comment from exec producer Marc Guggenheim about the character's approach to the new duds.
I don't think Diggle looks at it as a costume per se. Oliver [Stephen Amell], in the last season, gave him advice in terms of concealing his identity, and so Diggle approaches it from a very practical standpoint. He followed Oliver's advice and he's got a means of concealing his identity, but I think Diggle would probably react to anyone calling it a costume.
Kinda looks like the First Class-era Magneto got jealous of his kid Quicksilver's outfit and revamped his look. There's a bit of Juggernaut in there, too, and also a bit of pure geek. If the idea was to create a costume for a guy who really isn't interested in wearing a costume, this is actually pretty perfect. It does look somewhat practical, I guess, at least compared to some of the other Arrow suits, and it definitely reflects the attitude of a guy who isn't going to be defined by his outfit.
Arrow returns to The CW on Wednesday, October 7 at 8 p.m. ET.
After a violent shipwreck, billionaire playboy Oliver Queen (Stephen Amell) was missing and presumed dead for five years before being discovered alive on a remote island in the Pacific. He returned home to Starling City, welcomed by his devoted mother Moira (Susanna Thompson), beloved sister Thea (Willa Holland) and former flame Laurel Lance (Katie Cassidy). With the aid of his trusted chauffeur/bodyguard John Diggle (David Ramsey), the computer-hacking skills of Felicity Smoak (Emily Bett Rickards) and the occasional, reluctant assistance of former police detective, now beat cop, Quentin Lance (Paul Blackthorne), Oliver has been waging a one-man war on crime.