Jungle Cruise Movie Will Be Set In The 1920's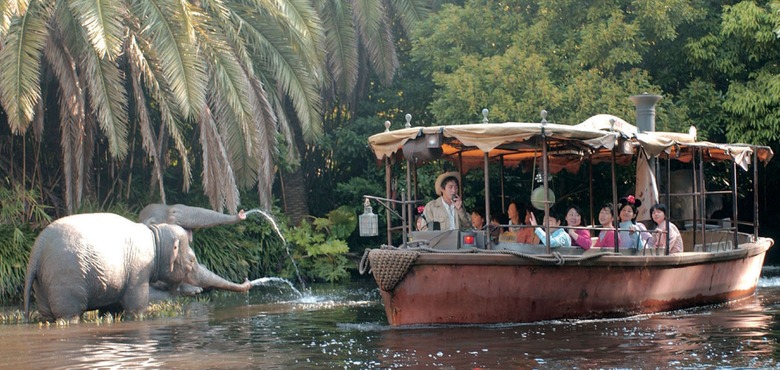 A couple week ago it was revealed that Dwayne Johnson would be starring in Jungle Cruise, based on Disneyland's classic boat ride. The Rock has now revealed that the movie will be a period piece taking place during the 1920's.
The Rock took to his Instagram page to commemorate his first meeting with the film's screenwriters, Glenn Ficarra and John Requa (the writing duo behind Bad Santa, Bad News Bears and most recently Focus).
The photo is accompanied by the following message from Johnson:
Pumped to kick off the writing for our Disney's JUNGLE CRUISE. Great meeting w/ our writers Requa & Ficarra who last wrote and directed FOCUS w/ Will Smith and BAD SANTA w/ Billy Bob Thornton. Our goal is to push the envelope in a smart, edgy, epically fun way. Johnny Depp raised the bar with PIRATES OF THE CARIBBEAN.. now it's our turn at bat to take an iconic Disney attraction and hopefully turn it into something dope and cool. I'll keep y'all posted along the way. Here we go... #BigAdventureAwaits #ItsAPeriodMovie #DamnRightIWillStillBeHandsomeInThe1920s #JungleCruise
There are a few take aways here:
Jungle Cruise will attempt to "push the envelope in a smart, edgy, epically fun way."
And more notably, Jungle Cruise will be a period movie set in the 1920's.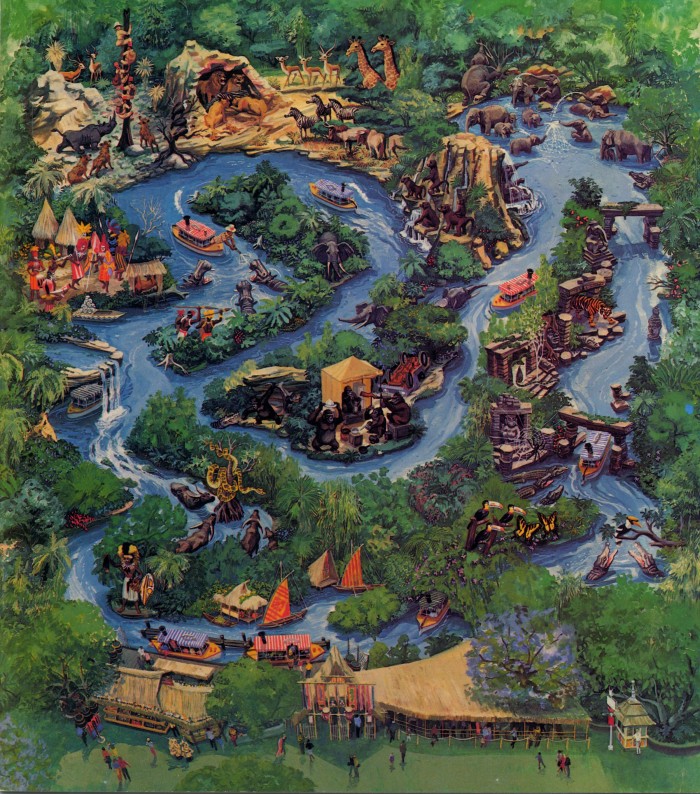 The Jungle Cruise ride was set in 1930's. The attraction, which once featured Disney Animation head John Lasseter as a skipper, takes gusts on a "tramp-steamer tour in the untamed waters of the Mekong, the Amazon and the rivers of Africa." The 9-minute boat ride takes park visitors past many exotic Audio-Animatronic animals including the Bengal tiger, king cobras, elephants, lions and hyenas in their native habitats as your skipper tells humorous corny jokes about the surroundings.
The film, based on a ride that was in place when Disneyland first opened its doors in 1955, has been in development for a few years now. Tom Hanks and Tim Allen were going to star in a version back in 2011 produced by David Hoberman and Todd Lieberman (The Fighter) with a screenplay by Roger S.H. Schulman.
The old incarnation of the movie was to be set in the modern day, so this version is likely very different. And I'm happy that the new version is returning to a period setting as I don't think a a film about a modern day jungle boat trip would capture the magic of the classic ride.
John Davis and John Fox of Davis Entertainment (The Man From U.N.C.L.E.) are producing this latest take which will star Johnson. No director has been announced at this point, but I wouldn't be surprised if screenwriters Requa & Ficarra get the gig. If you've never been on the Jungle Cruise ride at Disneyland or another Disney theme park, here is a video ride through: