This Week In Trailers: Being Canadian, The Ground We Won, Game Changer, Labyrinth Of Lies, The Man Who Saved The World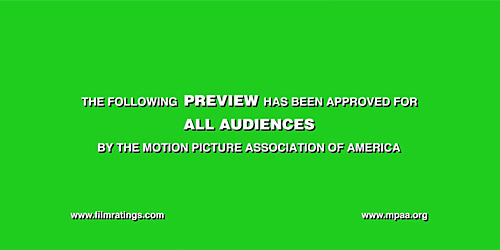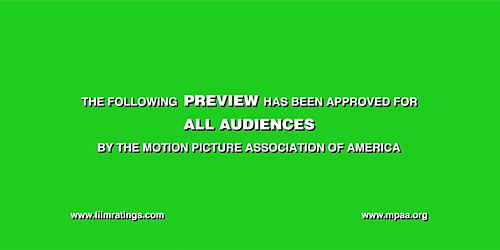 Trailers are an under-appreciated art form insofar that many times they're seen as vehicles for showing footage, explaining films away, or showing their hand about what moviegoers can expect. Foreign, domestic, independent, big budget: What better way to hone your skills as a thoughtful moviegoer than by deconstructing these little pieces of advertising? This week we visit America's hat, feel confident in pledging allegiance to the All Blacks, wonder why Harry Potter is trying to be so hardcore, examine a pivotal moment in the cold war and get moved by Germany's entry for the foreign-language film Oscar.Being Canadian TrailerFilipino kid: You are American?Tourist: No, I'm a Canadian. It's like an American, but without the gun.
Never has a line been uttered in a comedic context been so accurate. When The Kids in the Hall brought their brand of comedy to the US it was just one more cultural gift from our neighbors to the north. Whether it was the real old school episodes of Degrassi Junior High that taught us how to put a different spin on the pronunciation of "Sorry" and what 5 pin bowling looks like. To try and make a documentary that contextualizes a country that has only recently been in the news thanks to Rob Ford, the sneaky truth is that, like sugar, Canadian influences are imbued in a vast majority of the things you already enjoy. Director Robert Cohen isn't challenged with much beyond trying to define what it means to be Canadian and why those of us who live south of the border should realize the contributions that we've been given over the years. Fact of the matter is that Cohen has a metric ton of famous Canadians that it's downright impressive. For sheer talent alone, this is one that I'll gladly plunk my money down just to see if we get anything from the very most famous Canadians of all: Bob and Doug McKenzie.
Game Changer Trailer
Buckle in, this is a movie of the week.
Before you scoff at the idea of Daniel Radcliffe and his man-beard (which honestly looks like a fake disguise used to chloroform young coeds in order to get them into his beat up conversion van) realize that director Owen Harris can at least claim some street cred as he brought us the "Be Right Back" episode of Black Mirror. As well, he's hopefully going to make an even bigger ripple with the upcoming Kill Your Friends but, for now, with Hicks as our antagonist in a role, at even :30 seconds, it feels like something that should exist in the Tipper Gore era not something about one of the biggest video game franchises in history. The cuts are way too fast to get a handle on anything and, to be honest, does a piss poor job in establishing any kind of narrative hook to get you to tune in. Perhaps they think Harry Potter will bring all the boys to the yard so anything dealing with a story can take a back seat but this is nonetheless an interesting yarn to unravel.
Labyrinth of Lies Trailer
Germans have an uneasy relationship with its Nazi history.
Director Giulio Ricciarelli does something fantastic in this trailer about an individual who mounts what would amount to the first case about the mass killings at Auschwitz while doing it all within the borders of the country that did it. The subject matter is tough but the level of drama imbued in small moments here is delicious. There's something that transcends language here, and it's apparent as you roll through this, because what we get is actually novel. It's that time right after WWII when all Germany wanted to do was forget it ever happened and move on but this obviously rankles those who would otherwise want to not dwell on the fact that over six million people died at the hands of some of their fellow countrymen. Riveting, and I hope this makes its way over here soon.
The Man Who Saved The World Trailer
You've got to love the premise.
It seems like something that TNT would run with in order to push out some dystopian melodrama where half the population of America was decimated by a nuclear bomb with the other half left and forced to rebuild a new country in the image of the USSR. Director Peter Anthony goes the route of the dramatic reenactment (I feel like this is a "thing" now to do in a documentary, like they're on an episode of Unsolved Mysteries) and it kinda works. It kinda works because we get a lot of it here instead of focusing on the real meat which is what our subject has to say about why he didn't go through with something that a lesser maniac only would have only been too happy to do: Launch a nuclear strike against America. It's these kinds of moments in history that are interesting stories that should get some context, where it was an "almost" or a "so close" event that could have shaped the world we live in now. With things like Thirteen Days, a movie starring Kevin Costner and in this in which he ironically narrates, those can be compelling on their own if they're done right. Hopefully, here, it has been.

The Ground We Won Trailer
I have no damned idea what those dudes in the white hats and blazers are doing with their little arms when they jut out at their sides in order to indicate something.
Director Christopher Pryor has done the unimaginable to me, and that's make me care about a project I wouldn't have otherwise given a second look. The lives of rugby players and their stories don't seem like they would lend themselves to high drama but I'll be gosh darned if this didn't make me want to immediately see the entire movie. I can't really put my emotional finger on it but there's something that innately draws you in as the story presents itself. There's no pretense, there is no flash or sizzle, there's just someone's personal narrative and it just works. For all the reasons that Hard Knocks needs to be on TV all season long, the same can be said about the attraction here. Men who are professional athletes that have lives outside of the sport, their highs, their lows, I'm absolutely entranced by its wiles.
Nota bene: If you have any suggestions of trailers to possibly be included in this column, even have a trailer of your own to pitch, please let me know by sending me a note at Christopher_Stipp@yahoo.com or look me up via Twitter at @Stipp
In case you missed them, here are the other trailers we covered at /Film this week:
Concussion Trailer - Skip this and watch the documentary instead.
The Shannara Chronicles Trailer – Literally have no idea what's going on here.
The 5th Wave Trailer - Such a wildly original concept! I wish there far more movies exactly like this one.
Pay the Ghost Trailer - Flimsy and uninspired.
Knock Knock Trailer - Don't know if this motivated me to see the movie or whether this was an effective PSA against cheating.
Macbeth Trailer - Looks utterly devastating.
The Danish Girl Trailer - Emotionally dense and complex.
Partisan Trailer - Dark.
Miss You Already Trailer - Actively angling for your heartstrings.
The Lobster Trailer – Hell. Yes.