'The Lobster' Trailer: An Absurdist Love Story From The Director Of 'Dogtooth'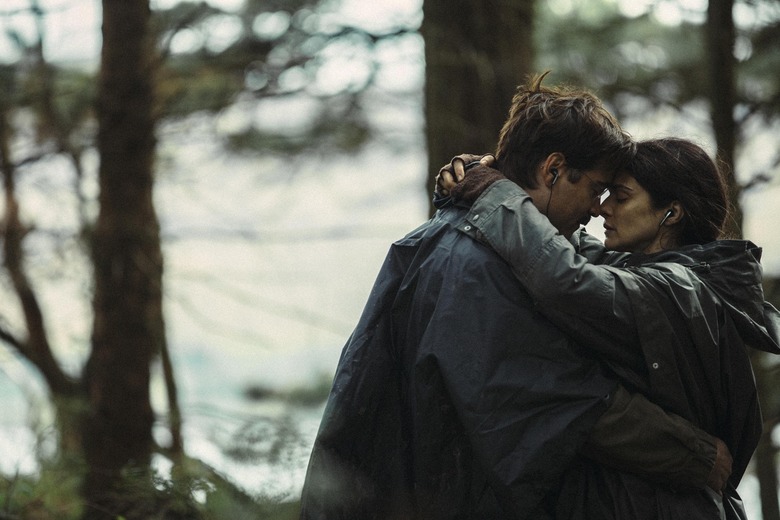 When you're single and lonely, it can feel like the whole world is full of smug couples judging you for your solo status. In Yorgos Lanthimos' The Lobster, they literally are. Singlehood is a crime in this society, and those caught committing it are given 45 days to find a mate, or else be turned into an animal of their choosing.
It's an absurd premise, but we'd expect no less from the director of Dogtooth. In this strange dystopia, David (Colin Farrell) meets and falls for a woman from another community, where coupledom is strictly forbidden. Watch The Lobster trailer after the jump.
The Guardian unveiled the first The Lobster trailer.
As with Dogtooth, Lanthimos seems to have a knack for making even the most bizarre premise work. The Lobster premiered at Cannes earlier this year to mostly very good reviews. Vanity Fair's Richard Lawson described The Lobster as looking like "if Charlie Kaufman, Miranda July, and Wes Anderson went into the woods together and all had the same vision quest hallucination," which seems about right judging by this trailer.
The Lobster arrives October 16 in the U.K. and Ireland. Alchemy Pictures will release The Lobster in the U.S., but has not yet set a release date. Jessica Barden, Olivia Colman, Ashley Jensen, Ariane Labed, Angeliki Papoulia, John C. Reilly, Léa Seydoux, Michael Smiley, and Ben Whishaw also star.
THE LOBSTER is a love story set in the near future where single people, according to the rules of The City, are arrested and transferred to The Hotel. There they are obliged to find a matching mate in 45 days. If they fail, they are transformed into an animal of their choosing and released into The Woods. A desperate Man escapes from The Hotel to The Woods where The Loners live and falls in love, although it is against their rules.