VOTD: Supercut Assembles Some Of The Best Opening Shots Of All Time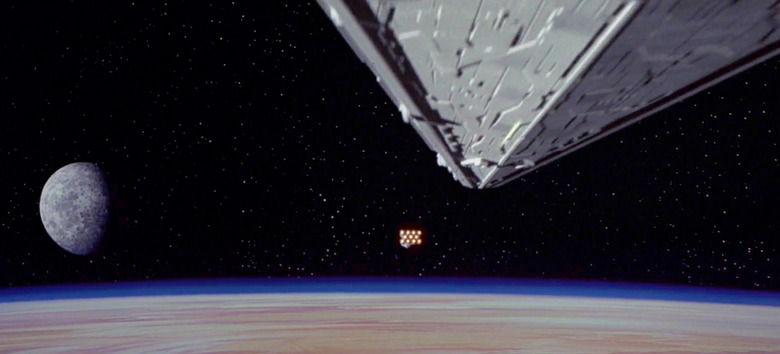 Just a couple weeks ago we highlighted a video essay taking a look at the importance of opening shots of movies and how they convey the theme of the movie and introduce us to the story we're about to see unfold. And now a new video supercut takes a look at some of the best opening shots from the history of cinema.
From 2001: A Space Odyssey to Star Wars to The Matrix to Lost in Translation, there's quite a variety in this selection of 35 different opening shots from movies spanning decades. The oldest comes from 1915 while the most recent comes from 2013. Check out the video below!
Here's The Art of the Opening Shot (via The Playlist):
For those curious, here's the entire list of movies in the order they are featured in the video:
2001: A Space Odyssey (1968), Metro-Goldwyn-Mayer (MGM)
Apocalypse Now (1979), Zoetrope Studios
The Untouchables (1987), Paramount Pictures
TRON: Legacy (2010), Walt Disney Pictures
Léon: The Professional (1994), Gaumont
Lawrence of Arabia (1962), Horizon Pictures
Touch of Evil (1958), Universal International Pictures
Star Wars: Episode IV – A New Hope (1977), Lucasfilm
Rain Man (1988), United Artists
Taxi Driver (1976), Columbia Pictures Corporation
Sherlock Holmes (2009), Warner Bros.
Rear Window (1954), Paramount Pictures
Seven Samurai (1954), Toho Company
Heat (1995), Warner Bros.
Lost in Translation (2003), Focus Features
Casino Royale (2006), Columbia Pictures
Black Rain (1989), Paramount Pictures
Patriot Games (1992), Mace Neufeld Productions
The Dark Knight (2008), Warner Bros.
Deliverance (1972), Warner Bros.
The Hunt for Red October (1990), Paramount Pictures
There Will Be Blood (2007), Paramount Vantage
The Birth of a Nation (1915), David W. Griffith Corp.
Saving Private Ryan (1998), DreamWorks SKG
Blade Runner (1982), The Ladd Company
The Matrix (1999), Warner Bros.
Superman (1978), Dovemead Films
Stoker (2013), Fox Searchlight Pictures
No Country for Old Men (2007), Paramount Vantage
Thelma & Louise (1991), Pathé Entertainment
The Shining (1980), Warner Bros.
Take Shelter (2011), Hydraulx
The Searchers (1956), Warner Bros.
Gladiator (2000), DreamWorks SKG
Road to Perdition (2002), DreamWorks SKG
It's hard to argue with any of these shots as being great, plenty of them should absolutely be among the best, but surely there's a bunch more that you could include. Some of the outliers seem to be TRON Legacy and Sherlock Holmes. They're movies that have very cool opening shots to be sure, but to count them among the likes of 2001: A Space Odyssey and Star Wars just doesn't seem to right.
There's even some opening shots from classic films that I love, such as Rain Man, that just don't seem to be on par with some of these other iconic opening shots. Sure, a Lamborghini Countach flying through the air looks cool, but I've never really thought about it as an iconic opening shot
Anyway, here's where you get a chance to sound off. What are some of your favorite opening shots? Does this video have any opening shots that shouldn't be included? What did they miss?