Scott Cooper In Talks To Direct 'American Wolf' For Warner Bros.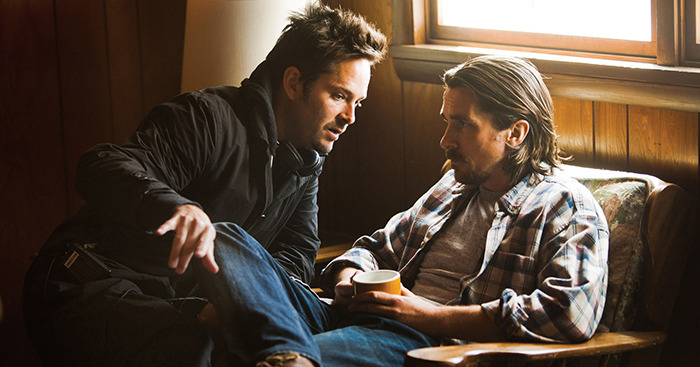 Last year, Warner Bros. got hold of a story called American Wolf. That's the film concept based on a book proposal from a  Texas Monthly editor that tells the story of a hunter who accidentally kills an endangered wolf while on a trip in Yellowstone. Leonardo DiCaprio's company Appian Way, with Langley Park, picked up the rights last year, and Warner Bros. will release the eventual film. And now Scott Cooper (Out of the Furnace, seen above, Black Mass) is in talks to direct. 
The Wrap has the report, but we don't have much more info on the film at this point. Appian Way also produced Out of the Furnace, so Cooper and that team have a history together.
The story in American Wolf is based around a female wolf referred to as O-six or 832F, who was the subject of a tracking research project by Yellowstone researchers. In 2012, she was killed by a hunter, with the act taking place just beyond the boundaries of the park. Shooting the wolf was legal, as the animals were not listed as endangered at the time, but the killing drew anger because the relatively public research project had generated an appreciative fanbase for O-six.
The film "will chronicle the impact that O-Six had on the humans around her and the vilified hunter who remains unnamed to this day, effectively making the movie a murder mystery of sorts."
That should give Cooper a good base of characters, which means there could be a sizable and diverse cast. Though I can't say I love his first two films, Cooper commands attention in part because he has become a director actors are eager to work with. Look at his casts, beginning with Crazy Heart (Jeff Bridges, Maggie Gyllenhaal), moving to Out of the Furnace (Christian Bale, Woody Harrelson, Casey Affleck, Zoe Saldana, Sam Shepard, Forest Whitaker, Willem Dafoe) and then going to Black Mass, anchored by Johnny Depp with an even bigger ensemble cast around him than that impressive lineup for Out of the Furnace.
Whatever Cooper's got as a director is something that clearly attracts actors, and he's been recruiting ever-larger casts of heavy hitters. I wouldn't be surprised to see the American Wolf cast locking in a reincarnated Marlon Brando and the ghost of Bette Davis as O-Six. Whoever is courted to appear in the film will probably make American Wolf a project we can't look away from.