Will The Marvel Restructuring Lead To More Female Superheroes Onscreen?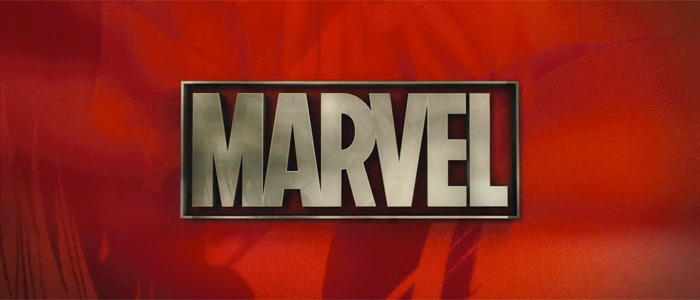 To put it mildly, the MCU has not had a great track record with female superheroes. Their idea of "diversity" seems to be offering countless variations on white, male superheroes, and based on the current schedule that won't change until the release of 2018's Black Panther and Captain Marvel. (Which are Marvel movies #19 and #20, respectively.) But now some of the roadblocks to highlighting female characters may have disappeared.
In addition to Monday's news that Ike Perlmutter will no longer control Marvel Studios, we now have word that the Marvel Creative Committee has been dissolved. Find out why that could be a great thing for Marvel female superheroes.
To back up just a bit: Earlier this week, we learned the corporate structure at Marvel and Disney had changed such that Kevin Feige, president of production at Marvel Studios (and the guy most people think of as running Marvel's movie machine) is no longer answering to Marvel Entertainment CEO Perlmutter, but rather to Disney chairman Alan Horn.
Today, Birth.Movies.Death. adds that Marvel is also done with the Creative Committee, which included Marvel Entertainment president Alan Fine, Marvel Comics writer Brian Michael Bendis, Marvel Comics publisher Dan Buckley, and Marvel Entertainment CCO Joe Quesada.
The group's function was to give notes to Marvel production as they develop, but according to BMD's sources, the Creative Committee was a source of much frustration and friction. For example, it was their notes that led Edgar Wright to walk away from Ant-Man.
So under the new system, the decision-making power at Marvel Studios has been consolidated into just three people: Feige, Marvel Studios co-president Louis D'Esposito, and Marvel Studios EVP of VFX and post-production Victoria Alonso. And that could mean big things for female representation in the Marvel movies.
While Perlmutter hasn't been much for talking to the press, it seems he's been a driving force against female superheroes behind the scenes. Badass Digest notes he's the one behind the bizarre shortage of Black Widow toys, despite her immense popularity among fans. As a former toy magnate, he apparently believed girl toys wouldn't sell. Attempts to bring more Black Widow toys to consumers were repeatedly blocked by Perlmutter.
Additionally, you may remember a 2014 email of his that came out of the Sony hack, in which he pointed out that female-led superhero movies Elektra, Catwoman, and Supergirl had all bombed at the box office. To be fair, the context of the message wasn't entirely clear. But seeing as Marvel isn't releasing a female-led superhero movie until 2018's Captain Marvel — again, its twentieth film — we're gonna guess he wasn't exactly clamoring to greenlight them.
In contrast, Feige has been saying for years that he hears the call for more female superhero movies. Alonso and D'Esposito have expressed similar sentiment to the press. So far those comments have been frustratingly at odds with Marvel's actual output, but if they want to put their money where their mouth is, now's their chance. With Perlmutter and the Creative Committee out of the picture, there's less standing in their way than ever.
To be sure, it'd be unrealistic to expect an immediate and dramatic turnaround. Captain America: Civil War is already done shooting and Doctor Strange is deep in pre-production, so not much is likely to change with those two. But the farther down the Phase Three slate you go, the less is set in stone, and Phase Four is basically a blank slate as far as the public is concerned. Hopefully that means we'll see changes seep in over the next few years.