'Welcome To Death Row' Wants To Emulate Success Of 'Straight Outta Compton'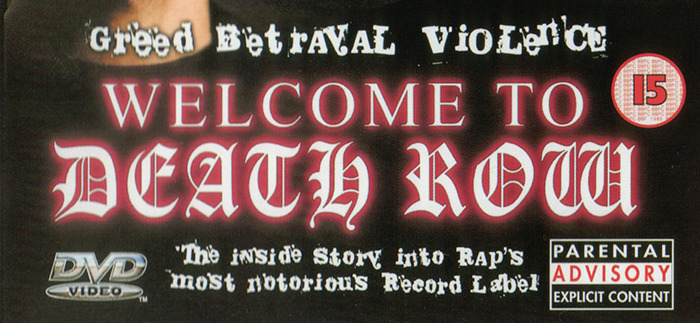 Movies are following the pattern set by the record industry decades ago. No one believed in rappers from Compton until NWA's 'Straight Outta Compton' got national attention, after which the LA scene exploded. Now, with the biopic Straight Outta Compton taking the top box-office spot for three weeks running, agents and producers are scrambling to come up with related stories that can be turned into movies.
We've heard about one would-be de facto sequel already, and the latest project to be taken around Hollywood is a dramatic film based on the documentary and book Welcome to Death Row.
THR reports that agency APA has "put together a package based on a book and documentary of the same name by S. Leigh Savidge, who received a story and co-executive producer credit on Compton." The story follows a period covered in Straight Outta Compton, when Suge Knight formed Death Row records and developed a collection of talent that included Snoop Dogg and Tupac Shakur.
The documentary Welcome to Death Row was originally released in 2001, and claims to be "the first film to tell the story of N.W.A., Ruthless Records and the birth of Death Row Records. This film is a gritty insider's look into the lives of the gang members who took street music to the mainstream – and brought violence, sex and money with it."
But making a movie based on this story is only part of the picture. We've seen films like Notorious come and go before, to relatively little success. The success of Straight Outta Compton isn't just the result of people being fans of the music; it is based in part on the fact that Ice Cube and Dr. Dre were involved. Their participation sold that movie to fans as a legit story, not just some exploitation. (Even if it was exploitation, too, to some extent.)
At this point, Welcome to Death Row doesn't have that same cachet. It also doesn't have associated music rights, without which Straight Outta Compton would have been dead in the water. So we'll see how far this one and all the other would-be Compton follow-ups actually go.
Here's a video about the Death Row story featuring Savidge, cut together to promote the documentary's VOD re-release, which was timed to coincide with the release of Compton.