'Ready Player One': Elle Fanning And More Up For Female Lead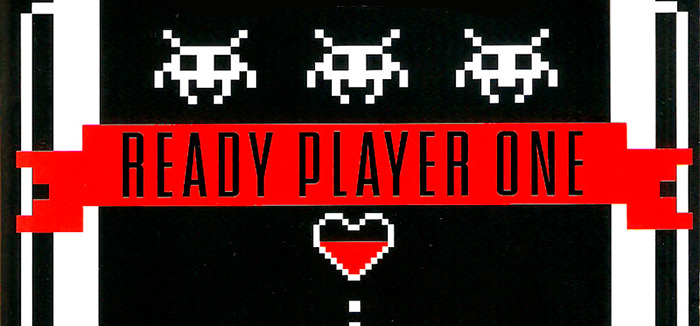 Ready Player One is readying a cast. Elle Fanning, Olivia Cooke, and Lola Kirke are vying for the female lead in the Steven Spielberg picture, which is based on the novel by Ernest Cline. In addition, Nick Robinson is reportedly being eyed for the male lead. Get the latest on the Ready Player One female lead casting after the jump. TheWrap broke the news about the Ready Player One female lead. Fanning, Cooke, and Kirke are all expected to test for the role of Art3mis, along with a couple of other actresses whose names remain unknown. Casting director Ellen Lewis is narrowing down the field of contenders while Spielberg finishes up his work on Bridge of Spies and The BFG.
Art3mis is a VR avatar who encounters protagonist Wade Watts in the VR universe OASIS, where both are on the hunt for a hidden Easter egg. Whoever finds that egg stands to inherit the multi-billion-dollar OASIS fortune, as decreed by its creator James Halliday. (There was some speculation Gene Wilder could emerge from retirement to play Halliday, but so far it's just a rumor.)
Fanning is the best known of the three potential leads. Her recent credits include Maleficent and The Boxtrolls, she recently wrapped Nicolas Winding Refn's The Neon Demon. Kirke made an impression in David Fincher's Gone Girl and currently stars in Noah Baumbach's Mistress America.
Cooke is a regular on A&E's Bates Motel, but her real breakthrough might be the Sundance crowdpleaser Me and Earl and the Dying Girl. Just this week, she was reported to be in the running (alongside Tatiana Maslany and Gina Rodriguez) for Star Wars Episode VIII.
As for who'll play Wade, Variety's Justin Kroll has heard Robinson is one of the possibilities. The young actor made a splash in the coming-of-age indie Kings of Summer, before nabbing a major role in the Spielberg-produced Jurassic World. Next up for him is the unfortunately generic-looking dystopian YA thriller The 5th Wave.
Warner Bros. has Ready Player One in theaters December 15, 2017.