'Partisan' Trailer: Vincent Cassel Trains Young Monsters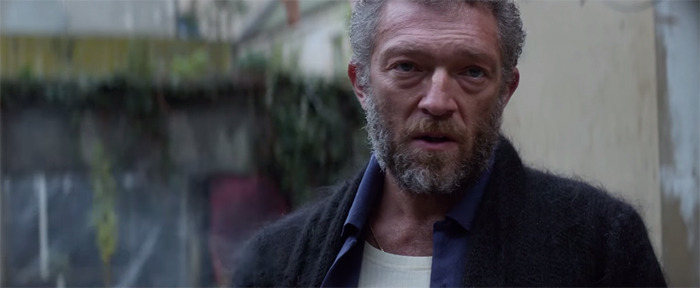 We just heard about Vincent Cassel joining the cast of Bourne 5, and now we've got a new trailer for Partisan, the creepy-looking film that features Cassel as a sort of cult leader who acts as head of a closed community and trains young urchins to do his bidding, which is often violent. This is a film I was very sad to miss at Sundance, and I'm happy to get a new look at it. Check out the new US Partisan trailer below.
All week I've been listening to Karina Longworth's great podcast series on Charles Manson's days in and around Hollywood, so I can't look at this footage without thinking of Cassel as a version of Manson in his least-insane days. (Which, apparantly were pretty rare.) Sure, the go-to image of a controlling cult leader, especially when cult members are guided to violence against others, is probably going to be Manson more often than not. All I'm really getting at is that there's something in Cassel's performance in this footage that is compelling, even when set against the true accounts of similar real-life figures.
(Director Ariel Kleiman says it was an article about Colombian kids trained as assassins that inspired the film, for what it's worth.)
And the music used in this trailer adds something, too, particularly the pieces that edge away from pop music and towards a score that reminds me of Brian Eno or Popul Vuh. The film's score is by Daniel Lopatin (aka Oneohtrix) Point Never, who previously scored the 1995 anime Magnetic Rose and did music with Brian Reitzell for Sofia Coppola's The Bling Ring.
Here's the film's poster.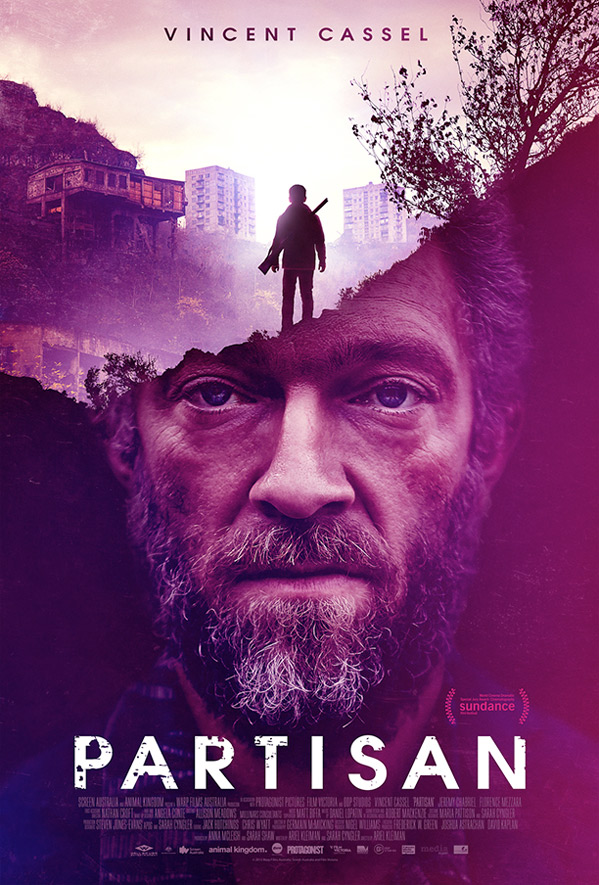 Partisan opens in select theaters on October 2. Trailer via EW.
The charismatic Gregori (Cassel) saunters into a hospital maternity ward and charms new mother Susanna. Eleven years later, she and her son Alexander live in Gregori's closed community, sheltering vulnerable women and their brood in a haven isolated from the outside world. Alexander is Gregori's prize pupil, eldest son, and star employee in the cottage industry—in which the kids are trained to run dangerous errands to provide for the group—but Gregori feels threatened by the boy's inquisitive nature, struck by the fear that his child might not love him anymore. Meanwhile, Alexander begins to think for himself. Partisan is directed by Ariel Kleiman, from a screenplay by Ariel Kleiman and Sarah Cyngler.