'Bourne 5' Adds Vincent Cassel As Villain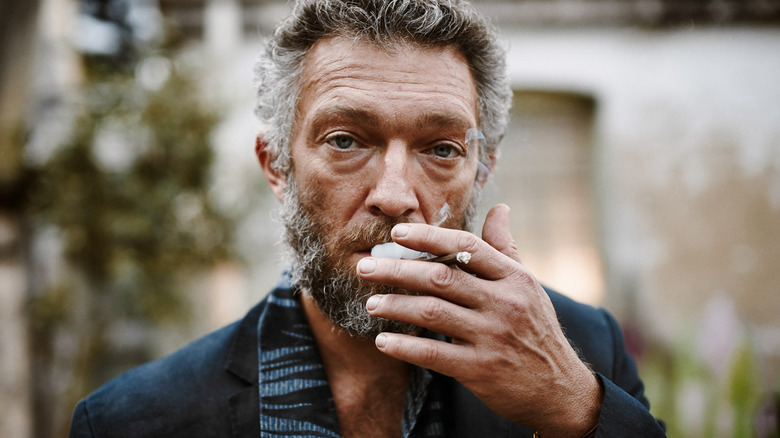 Every spy thriller needs its villain, and so in Bourne 5, Vincent Cassel will be the one making trouble for our favorite amnesiac hero. The French actor is set to join Matt Damon in the upcoming film, which is being directed by Paul Greengrass.
Get all the details on the Bourne 5 Vincent Cassel casting after the jump.
According to THR, the French actor "is playing a mysterious man simply known as The Asset, industry code for assassin." The character seems to be along the same lines as ones played by Clive Owen, Karl Urban, and Edgar Ramirez in earlier Bourne films. Cassel seems like great casting, as he can radiate cold-blooded menace like nobody's business.
Back in June, we had heard Viggo Mortensen was up for the bad-guy role. But he hasn't been mentioned in subsequent updates, and now with Cassel in place we can surmise Mortensen's casting didn't work out.
Besides Damon, Bourne 5 also brings back Julia Stiles as Nicky. Additionally, the franchise welcomes Tommy Lee Jones for the first time as a high-ranking CIA officer (like Edward Norton, Chris Cooper, Brian Cox, and David Strathairn from the other movies), and Alicia Vikander in a mystery role.
Cassel's most famous films include La Haine and Irréversible. In the U.S., he is best known for Black Swan, Ocean's Twelve, and Ocean's Thirteen. He was seen earlier this year in Daniel Espinosa's Cold War drama Child 44 and the Sundance thriller Partisan (the latter of which gets a limited U.S. release October 2).
Plot details on Bourne 5, written by Greengrass and Christopher Rouse, are being kept scarce. However, Damon recently revealed the story would take Bourne "through an austerity-riddled Europe and in a post-Snowden world," touching on themes like "spying and civil liberties and the nature of democracy." Settings include Greece and Las Vegas.
Shooting on Bourne 5 begins this week for release on July 29, 2016.