Amazon Prime Video One-Ups Netflix By Offering Offline Playback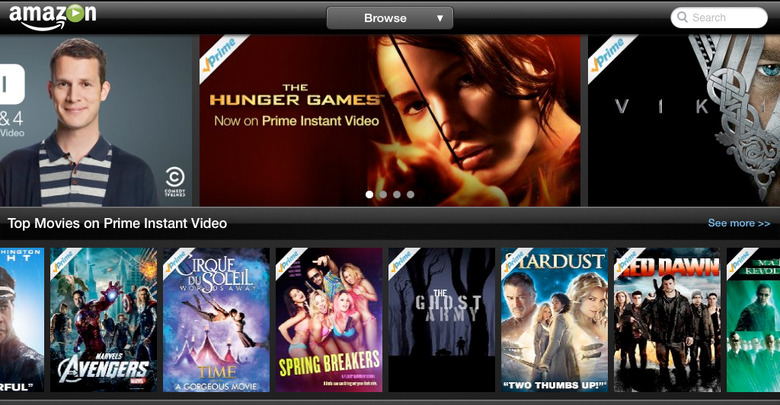 We may receive a commission on purchases made from links.
Netflix is undoubtedly the most successful and popular streaming service available today. Not only does it have a big library of movies and TV shows for people to binge on, but Netflix has moved into original programming in a big way, and much of the result has been pretty damn good. But the only problem with Netflix is their content must be streamed in order to enjoy it.
Today, Amazon Prime has taken a step to one-up Netflix by doing something the latter streaming service said they would never do. Amazon Prime Video offline playback will now be available to users so they can download their favorite show or movie before they hop on a plane or hit the road.
That's right, in addition to dropping "Instant" from the service's name, Amazon has announced it will now have downloadable video content for Prime subscribers, moving away from being purely a streaming library. It's a bold move and a smart one, especially after Netflix confirmed last December that it would never add offline playback to its service, and it's something Amazon had already done with music.
Considering that Amazon has desperately been trying to catch up to Netflix in the streaming game, including creating its own original shows like the Emmy-winning Transparent, it's nice to see them make a move that Netflix won't. However, the entire Amazon Prime Video library won't be available for offline playback.
According to The Verge, the titles that will be allowed for offline playback include all of Amazon's original content (obviously) and programming from Amazon's exclusive licensing agreements such as NBC's Hannibal, CBS's Under the Dome and Fox's 24, just to name a few.
In addition, Amazon has also hyped up the offline availability of movies such as Star Trek Into Darkness and The Hunger Games: Catching Fire. Coincidentally, those are two movies that Netflix will be losing in September when Epix ends their deal with the streaming service and takes their programming to Hulu instead.
Will this move by Amazon force Netflix to reconsider whether or not they move into offline playback? Probably not. Amazon is already built for downloading since you can buy digital copies of movies from them. But Netflix has been designed for streaming, so adding downloading to the equation would not only change their services drastically, but it would also require a change in how they negotiate for library titles with studios who may not want to lose rental or download revenue themselves.
But this is good news for Amazon Prime subscribers, making that pricey membership fee even more valuable.