Director Wes Craven Has Died At Age 76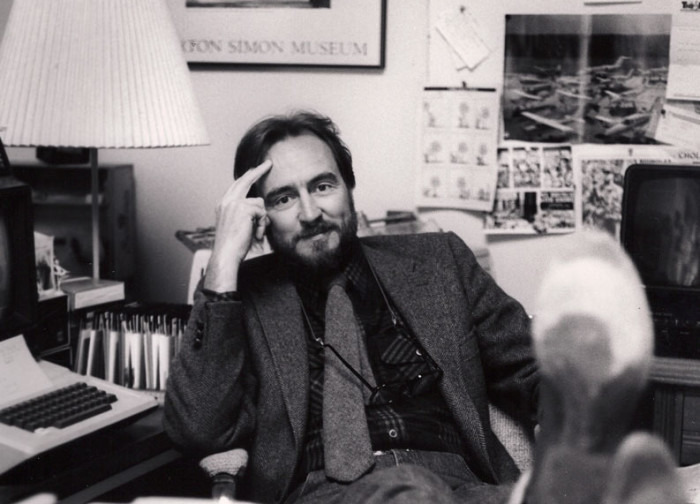 Wes Craven, who began his career with the low-budget shocker The Last House on the Left, then helped define the '80s horror scene with A Nightmare on Elm St., and eventually defined the '90s horror scene with Scream, has died at age 76, due to brain cancer. Variety and The Hollywood Reporter confirm Craven's passing. Craven's film career, which followed time spent as a college professor, encompassed many genres and found him working in several different roles, but horror was always his calling card.
His first film as a director was The Last House on the Left. In ways, it's both what you'd expect from a former academic (Ingmar Bergman's film The Virgin Spring was a major inspiration) and also, as a brutal piece of exploitation, reflective of the porn films that gave Craven, working under pseudonyms, his early paychecks in the film business.
After a string of other movies, Craven made one of the early big-screen comic book movies (Swamp Thing, in 1982) and then created upon his first real mainstream hit, A Nightmare on Elm Street.
With A Nightmare on Elm Street, Craven tweaked the conventions of slasher films that were already popular at the time. His villain, Freddy Krueger, was more vocal and charismatic than Michael Myers or Jason Voorhees (created by Craven's friend an occasional collaborator Sean S. Cunningham), and the scenario, in which Freddy kills teens in their dreams, gave Craven license to stretch and warp reality, which he did with great confidence and to spectacular effect.
The success of Nightmare helped propel its fledgling studio, New Line, to greater heights. Long before New Line had a hand in the Lord of the Rings films, it was "the house that Freddy built."
That same success, however, is also one of the set of factors that nearly killed horror. Big-screen horror had nearly faded away by the mid '90s after a steady stream of often-lousy theatrical sequels (including ones for A Nightmare on Elm Street) and cheap direct to video schlock had saturated the market.
In response, Craven crafted a smart, self-aware horror sequel that played with some of the problems of the horror scene while also trying to revitalize it. That movie, Wes Craven's New Nightmare, in 1994, was only the second Elm Street movie he directed himself. Unfortunately it was also one of the least financially successful films in the series. His 1996 film Scream, however, was a smash hit that brought horror back in a big way, complete with new meta-comic wit and the appeal of a fresh young cast.
[image via WesCraven.com]