25 Independent Movies We're Excited To See In Fall 2015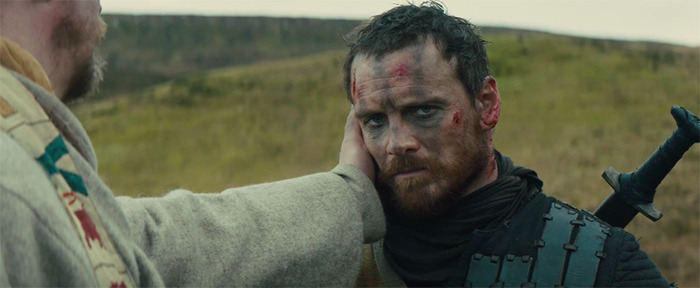 We've already presented our list of big studio movies we're excited about for fall and winter of 2015, but there's a lot more than that set of 30 movies coming to theaters. This fall sees the release of some of our favorite Sundance films, such as Finders Keepers, and a few great retrospective roadshows including the films of Wim Wenders and the Quay Brothers. There are also big potential standouts like Todd Haynes' Carol and the new version of Macbeth starring Michael Fassbender and Marion Cotillard. Those and many more 2015 fall movies are highlighted in our continuing fall/winter preview below.
Note: The dates we're using here are US release dates. Some films may be open earlier or later in other countries. Also, there are actually a few more than 25 films here, thanks to two touring film packages we just couldn't leave out.
Wim Wenders: Portraits Along the Road
(Roadshow tour ongoing through the fall) We're going to kick this list off with three re-releases or retrospectives that are touring in the fall, and for my money none is as significant as this first one. Wim Wenders is enjoying a retrospective tour that features a great crown jewel: the director's 5-hour preferred cut of his road movie Until the End of the World. The tour also features The American Friend; Paris, Texas; Wings Of Desire; Alice In The Cities; Kings Of The Road; The State Of Things; and many more.
The tour launched this past weekend at the IFC Center in New York, and will then embark upon a 15-city tour of the US and Canada, with schedules to come in Los Angeles, Boston, Chicago, Washington DC, San Francisco, Portland, Seattle, Philadelphia, Minneapolis, Cleveland, Columbus, Houston, Austin and Vancouver.
Rififi
(September 2) One of the greatest heist films is this 1956 black and white film by Jules Dassin that features one hell of a middle sequence: a 30-minute heist free of dialogue or music. If you're not in a city that is likely to get the Rififi re-release, there's also a Criterion blu-ray, which means the film is also available to watch on Hulu. (And Hulu right now is the best eight bucks you can spend on streaming every month thanks to the Criterion and Janus holdings.)
The Quay Brothers in 35mm
(Roadshow tour ongoing through the fall) We've written a bit about this touring package of three stop-motion shorts, including the landmark Street of Crocodiles, and the accompanying short documentary Quay, directed by Christopher Nolan. As cool as the idea of the doc may be, seeing Street of Crocodiles on the big screen is even better. A Blu-ray will follow, containing the doc and many more shorts as well. The tour has already played NYC, and next goes to the Alamo Drafthouse in Richardson, TX, before hitting Cinefamily in Los Angeles, and then doing nine more stops in the US and Canada. Find dates here.
The Visit
(September 11) OK, technically this is a Universal movie, but it's also a $5m picture, which makes for an unusual return to the big screen for M. Night Shyamalan. And the word on the film, which follows two siblings as they discover some surprising family secrets, is particularly good.
Writer/director/producer M. Night Shyamalan (The Sixth Sense, Signs, Unbreakable) and producer Jason Blum (Paranormal Activity, The Purge and Insidious series) welcome you to Universal Pictures' The Visit. Shyamalan returns to his roots with the terrifying story of a brother and sister who are sent to their grandparents' remote Pennsylvania farm for a weeklong trip. Once the children discover that the elderly couple is involved in something deeply disturbing, they see their chances of getting back home are growing smaller every day.
Pawn Sacrifice
(September 16) Tobey Maguire plays chess master Bobby Fischer in the story of one of Fischer's greatest matches, which also happened to be a politically and culturally charged moment on the world stage.
In a gripping true story set during the height of the Cold War, American chess prodigy Bobby Fischer (Tobey Maguire) finds himself caught between two superpowers when he challenges the Soviet Empire. Also starring Liev Schreiber and Peter Sarsgaard, PAWN SACRIFICE chronicles Fischer's terrifying struggles with genius and madness, and the rise and fall of a kid from Brooklyn who captured the imagination of the world.
Cooties
(September 18) Schoolkids become zombies in this horror-comedy that stars Elijah Wood, Rainn Wilson, and Alison Pill.
From the twisted minds of Leigh Whannell (co-creator of Saw and Insidious) and Ian Brennan (co-creator of "Glee"), COOTIES is a horror comedy with unexpected laughs and unapologetic thrills. When a cafeteria food virus turns elementary school children into killer zombies, a group of misfit teachers must band together to escape the playground carnage. The film stars Elijah Wood (The Hobbit, Lord of the Rings), Rainn Wilson ("The Office"), and Alison Pill ("The Newsroom") as teachers who fight to survive the mayhem while hilariously bickering in an uncomfortable love triangle on the worst Monday of their lives. COOTIES will be one of the debut releases of the newly-launched Lionsgate Premiere label, which will release the film on September 18th in select theaters and on demand.
Prophet's Prey
(September 18) Amy Berg documents the criminal and sexually abusive actions of an offshoot of the Mormon church in this chilling doc. There's an argument to be made that Berg fails to give much in the way of background story to the main investigation here, but the core of the film — a look into a megalomaniac who has scary control over his followers. On, and the score is by Nick Cave and Warren Ellis.
Like any good religious tale, it boils down to sex, greed, and the preservation of wealth. When Warren Jeffs rose to lead the Fundamentalist Church of Latter-Day Saints (FLDS), he brought his dictatorial and sadistic desires to bear on a society that was all too vulnerable to exploitation. The FLDS was already a paternalistic religion with a history of polygamous and underaged marriage, yet Warren managed to expand these practices in unprecedented ways, bridging the gap between sister wives and ecclesiastically-justified rape. This film will examine Warren Jeffs' life to show how he seized control of people's lives and an organization worth hundreds of millions of dollars. Warren has a devout following, numbering in the tens of thousands – many who would give their life at any moment with just one word from the Prophet. Despite a trail of abuse and ruined lives, Warren has maintained his grip on power and created a more obedient following. Meanwhile, the world has turned a blind eye toward his fundamentalist fiefdom in Southern Utah.
The Primary Instinct
(September 22 on VOD) Conflict of interest alert: The Primary Instinct is directed by our own Dave Chen, based on the podcast he created with Stephen Tobolowsky as a spin-off from the /Filmcast. The film documents one of Tobolowsky's spoken-word performances in Seattle.
THE PRIMARY INSTINCT is a concert film in which Tobolowsky plays himself and uses the art of storytelling to take the audience through a journey of life, love, and Hollywood. The movie takes place as a series of stories performed and filmed at the Moore Theatre in front of a live audience of a thousand people. With a folksy style, Tobolowsky describes the trials and tribulations of being a character actor, the joys of childhood and parenthood, and the bonds of family. Along the way, Tobolowsky just may answer one of the questions that's dogged storytellers since the beginning of time: Why do we tell stories in the first place?
Finders Keepers
(September 25) One of the weirdest true story docs we've run across in a while was also one of our Sundance favorites.
When his amputated leg is discovered in a grill sold at a North Carolina auction, John Wood finds himself at the center of a worldwide media frenzy. Believing the new-found attention to be his chance at doing some great things in an otherwise disappointing, wayward life, he's quickly swept up in the hysteria as the leg's enterprising buyer, Shannon Whisnant, then sues to regain its custody. But the stranger-than-fiction chain of events, fueling John's drug addiction and compounded by generations of his familial dysfunction, soon sets John on the streets and heading to his certain demise. Just in time, however, another twist in these fantastical occurrences gives John a final shot at becoming whole for the first time in his life.
A Brave Heart: The Lizzie Velasquez Story
(September 25) The documentary about Lizzie Velasquez has been rending hearts as it took the spotlight in preview screenings over the last couple months, thanks to an impossible to resist story of determination and motivation.
A BRAVE HEART follows the inspiring journey of 26-year-old, 63-pound Lizzie from cyberbullying victim to anti-bullying activist. Born with a rare syndrome that prevents her from gaining weight, Elizabeth "Lizzie" Velasquez was first bullied as a child in school for looking different. As a teenager, she was bullied even more prominently online when she discovered a YouTube video labeling her "The World's Ugliest Woman." The film chronicles unheard stories and details of Lizzie's physical and emotional journey up to her multi-million viewed TEDxAustinWomen talk (#1 TEDWomen event of 2013) and follows her evolution as motivational speaker and activist as she lobbies Congress for the first federal anti-bullying bill; the Safe Schools Improvement Act (SSIA). The film features private moments with Lizzie's family including her parents, Rita and Lupe, and siblings Chris and Marina Velasquez. Also appearing in the doc are Anti-bullying advocate and Founder of the Megan Meier Foundation, Tina Meier, anti-bullying expert Dr. Bob Faris and Congresswomen Linda Sanchez, author of SSIA.
99 Homes
(September 25) Here's the cast: Michael Shannon, Laura Dern, and Andrew Garfield, which gives the new film from Chop Shop director Ramin Bahrani a spot on our watch list.
Ruthless and charismatic businessman, Rick Carver (Academy nominee Michael Shannon), is making a killing by repossessing homes and gaming the real estate market. When he evicts Dennis Nash (Andrew Garfield), a single father trying to care for his mother (Academy Award nominee Laura Dern) and young son (newcomer Noah Lomax), Nash becomes so desperate to provide for his family that he goes to work for Carver – the very man who left them homeless in the first place. Carver promises Nash a way to regain his home and earn security for his family, but slyly seduces him into a lifestyle of wealth and glamour. It is a deal-with-the-devil that comes with an increasingly high cost. On Carver's orders, Nash must evict families from their homes – an undertaking that grows more brutal and dangerous than he ever imagined.
Mississippi Grind
(September 25) We'll watch anything Ben Mendelsohn does at this point, so the appeal of him playing a gambler with big problems embarking upon a road trip down the Mississippi is something we can't deny.
In this lively, freewheeling road movie, Emmy Award nominee Ben Mendelsohn plays Gerry, a talented but down-on-his-luck gambler whose fortunes begins to change when he meets Curtis (Ryan Reynolds), a younger, highly charismatic poker player. The two strike up an immediate friendship and Gerry quickly persuades his new friend to accompany him on a road trip to a legendary high stakes poker game in New Orleans. As they make their way down the Mississippi River, Gerry and Curtis manage to find themselves in just about every bar, racetrack, casino, and pool hall they can find, experiencing both incredible highs and dispiriting lows, but ultimately forging a deep and genuine bond that will stay with them long after their adventure is over.
Stonewall
(September 25) Roland Emmerich takes a step back from his typical big-budget disaster fare to chronicle turbulent history, and that change of pace has our attention and curiosity.
STONEWALL is a drama about a fictional young man caught up during the 1969 Stonewall Riots. Danny Winters (Jeremy Irvine) is forced to leave behind friends and loved ones when he is kicked out of his parent's home and flees to New York. Alone in Greenwich Village, homeless and destitute, he befriends a group of street kids who soon introduce him to the local watering hole The Stonewall Inn; however, this shady, mafia-run club is far from a safe-haven. As Danny and his friends experience discrimination, endure atrocities and are repeatedly harassed by the police, we see a rage begin to build. This emotion runs through Danny and the entire community of young gays, lesbians and drag queens who populate the Stonewall Inn and erupts in a storm of anger. With the toss of a single brick, a riot ensues and a crusade for equality is born.
The Keeping Room
(September 25) The lead trio of Brit Marling, Hailee Steinfeld, and Muna Otaru is what gets our attention in this Civil War story that finds the three women defending themselves against soldiers with ill intent.
In this radically reimagined American Western set towards the end of the Civil War, Southerner Augusta (Brit Marling, Arbitrage, The East) encounters two renegade, drunken soldiers (Sam Worthington, Avatar) who are on a mission of pillage and violence. After escaping an attempted assault, Augusta races back to the isolated farmhouse that she shares with her sister Louise (Hailee Steinfeld, True Grit, Pitch Perfect 2) and their female slave Mad (newcomer Muna Otaru.) When the pair of soldiers track Augusta down intent on exacting revenge, the trio of women are forced to take up arms to fend off their assailants, finding ways to resourcefully defend their home–and themselves–as the escalating attacks become more unpredictable and relentless.
He Named Me Malala
(October 2) Even the trailers for this documentary have more power than some entire films, as they begin to tell the story of now-18 year-old Malala Yousafzai, who has faced violence and cultural opposition as she advocates for the rights of young women.
HE NAMED ME MALALA is an intimate portrait of Nobel Peace Prize Laureate Malala Yousafzai, who was targeted by the Taliban and severely wounded by a gunshot when returning home on her school bus in Pakistan's Swat Valley. The then 15-year-old (she turned 18 this July) was singled out, along with her father, for advocating for girls' education, and the attack on her sparked an outcry from supporters around the world. She miraculously survived and is now a leading campaigner for girls' education globally as co-founder of the Malala Fund.
Freeheld
(October 2) Julianne Moore and Ellen Page anchor this true story of a fight for equality in which a terminally-ill police detective is blocked from bequeathing her pension to her partner.
Based on the Oscar®-winning short documentary and adapted by the writer of Philadelphia, Freeheld is the true love story of Laurel Hester [Julianne Moore] and Stacie Andree [Ellen Page] and their fight for justice. A decorated New Jersey police detective, Laurel is diagnosed with cancer and wants to leave her hard earned pension to her domestic partner, Stacie. However the county officials, Freeholders, conspire to prevent Laurel from doing this. Hard-nosed detective Dane Wells [Michael Shannon], and activist Steven Goldstein [Steve Carell], unite in Laurel and Stacie's defense, rallying police officers and ordinary citizens to support their struggle for equality.
Experimenter
(October 16) If you asked me to conjure up the image of someone administering an experiment in which subjects are told to give painful jolts of electricity to other people, I'd imagine Peter Sarsgaard. He leads the cast of this true story about an experiment into the power of authority.
Yale University, 1961. Stanley Milgram (Peter Sarsgaard) designs a psychology experiment that still resonates to this day, in which people think they're delivering painful electric shocks to an affable stranger (Jim Gaffigan) strapped into a chair in another room. Despite his pleads for mercy, the majority of subjects don't stop the experiment, administering what they think is a near-fatal electric shock, simply because they've been told to do so. With Nazi Adolf Eichmann's trial airing in living rooms across America, Milgram strikes a nerve in popular culture and the scientific community with his exploration into people's tendency to comply with authority. Celebrated in some circles, he is also accused of being a deceptive, manipulative monster, but his wife Sasha (Winona Ryder) stands by him through it all.
Truth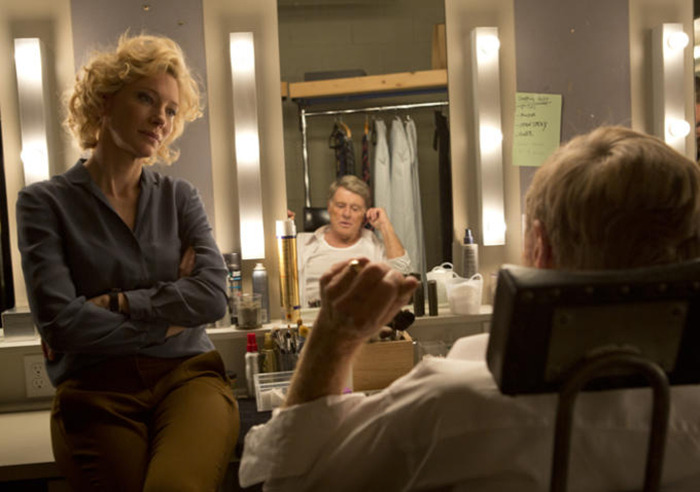 (October 16) Robert Redford plays Dan Rather in the story of the TV news anchor's fall thanks to the story he and Mary Mapes (Cate Blanchett) uncovered about the Coast Guard service of then-President George W. Bush. The first directorial effort from Zodiac and The Amazing Spider-Man screenwriter James Vanderbilt.
I Smile Back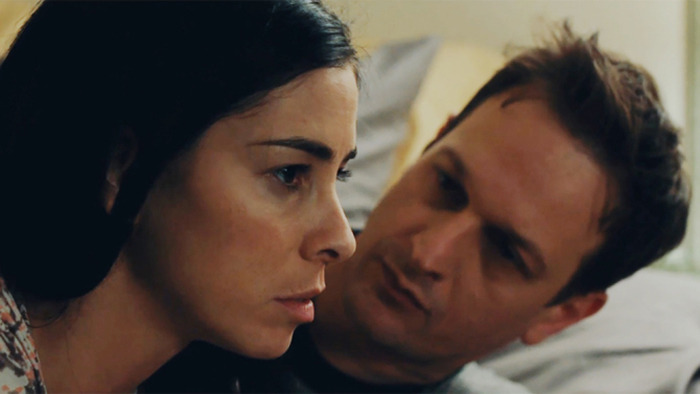 (October 23) Sarah Silverman plays a dramatic lead role in this film about depression and destructive tendencies.
Laney is an attractive, intelligent suburban wife and devoted mother of two adorable children. She has the perfect husband who plays basketball with the kids in the driveway, a pristine house, and a shiny SUV for carting the children to their next activity. However, just beneath the façade lie depression and disillusionment that send her careening into a secret world of reckless compulsion. Only very real danger will force her to face the painful root of her destructiveness and its crumbling effect on those she loves.
Suffragette
(October 23) Carey Mulligan, Meryl Streep, and Helena Bonham Carter bring to life the story of women who fought for the right to vote in the UK.
Academy Award nominees Carey Mulligan and Helena Bonham Carter, and three-time Academy Award winner Meryl Streep, lead the cast of a powerful drama about the women who were willing to lose everything in their fight for equality in early-20th-century Britain. The stirring story centers on Maud (played by Carey Mulligan), a working wife and mother whose life is forever changed when she is secretly recruited to join the U.K.'s growing suffragette movement. Galvanized by the outlaw fugitive Emmeline Pankhurst (Meryl Streep), Maud becomes an activist for the cause alongside women from all walks of life. When increasingly aggressive police action forces Maud and her dedicated fellow suffragettes underground, they engage in a dangerous game of cat-and-mouse with the authorities, who are shocked as the women's civil disobedience escalates and sparks debate across the nation. Inspired by true events, SUFFRAGETTE is a moving drama exploring the passion and heartbreak of those who risked all they had for women's right to vote – their jobs, their homes, their children, and even their lives. The film also stars Brendan Gleeson, Anne-Marie Duff, Ben Whishaw, Romola Garai, and Natalie Press. Produced by Academy Award nominee Alison Owen and Golden Globe Award nominee Faye Ward, SUFFRAGETTE is directed by BAFTA Award winner Sarah Gavron from an original screenplay by Emmy Award winner Abi Morgan.
James White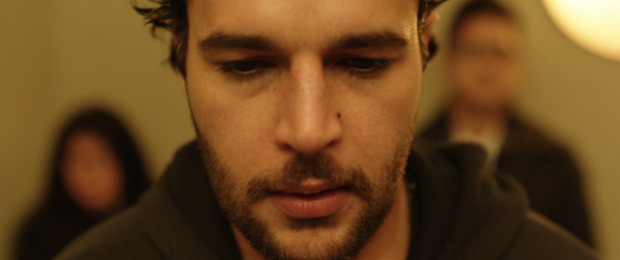 (November 13) This is the film I'm most upset to have missed at Sundance, where it provoked intense responses from seemingly everyone who caught it.
A confident and closely observed directorial debut by MARTHA MARCY MAY MARLENE producer Josh Mond, JAMES WHITE explores loss and the deep relationship between a mother and son. James White (Abbott) is a troubled twenty-something trying to stay afloat in a frenzied New York City. He retreats further into a hedonistic lifestyle, but his mother's battle with a serious illness forces James to take control of his life. As the pressure mounts, James must find new reserves of strength or risk imploding completely. Shot on location in New York City with an intimate visual style, the film follows its lead into deep, affecting places while still maintaining its fragile humanity.
Carol
(November 20) Todd Haynes returns with a gorgeous-looking love story featuring a luminous Cate Blanchett and Rooney Mara.
Starring Cate Blanchett and Rooney Mara & set against the glamourous backdrop of 1950s New York, Carol is an achingly beautiful depiction of love against the odds. From the author of The Talented Mr. Ripley and acclaimed director Todd Haynes (Far From Heaven, I'm Not There, Mildred Pierce) comes a powerful drama about a married woman who risks everything when she embarks on a romance with a younger department store worker.
The Secret in Their Eyes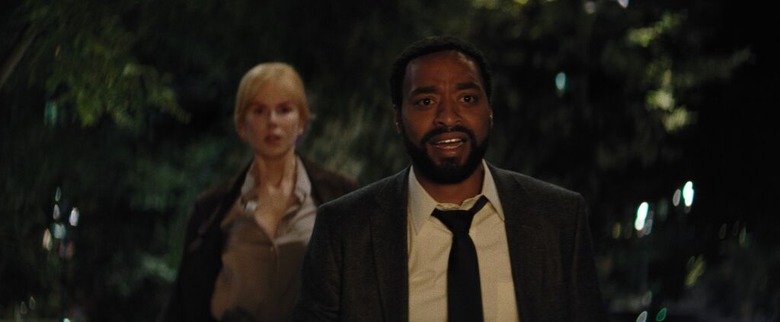 (November 20) It's a remake of a great film, yes, but the cast features Chiwetel Ejiofor, Nicole Kidman, and Julia Roberts, and that has us more than a bit curious about Billy Ray's take on the story from the Oscar-winning Argentine film.
A tight-knit team of rising FBI investigators – Ray (Chiwetel Ejiofor) and Jess (Julia Roberts), along with their District Attorney supervisor Claire (Nicole Kidman) – is suddenly torn apart when they discover that Jess's teenage daughter has been brutally and inexplicably murdered. Now, thirteen years later, after obsessively searching every day for the elusive killer, Ray finally uncovers a new lead that he's certain can permanently resolve the case, nail the vicious murderer, and bring long-desired closure to his team.  No one is prepared, however, for the shocking, unspeakable secret that will reveal the enduring, destructive effects of personal vengeance on the human soul.
The Danish Girl
(November 27) Eddie Redmayne stars as Lili Elbe in a love story from director Tom Hooper.
The remarkable love story inspired by the lives of artists Lili Elbe and Gerda Wegener (portrayed by Academy Award winner Eddie Redmayne ["The Theory of Everything"] and Alicia Vikander ["Ex Machina"]), directed by Academy Award winner Tom Hooper ("The King's Speech," "Les Misérables"). Lili and Gerda's marriage and work evolve as they navigate Lili's groundbreaking journey as a transgender pioneer.
I Saw the Light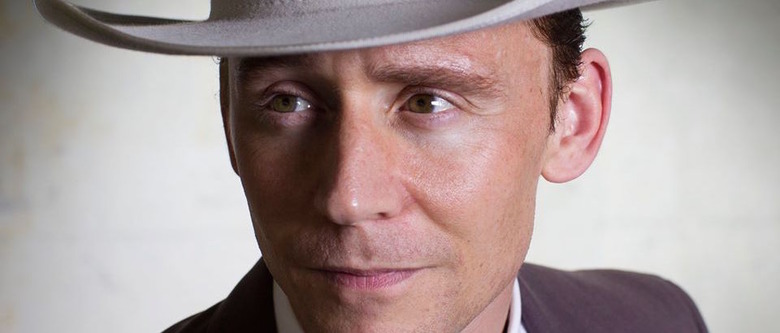 (November 27) How can we not watch Tom Hiddleston play country music legend Hank Williams?
"I Saw the Light," the story of the legendary country western singer Hank Williams, who in his brief life created one of the greatest bodies of work in American music. The film chronicles his meteoric rise to fame and its ultimately tragic effect on his health and personal life.
Hitchcock/Truffaut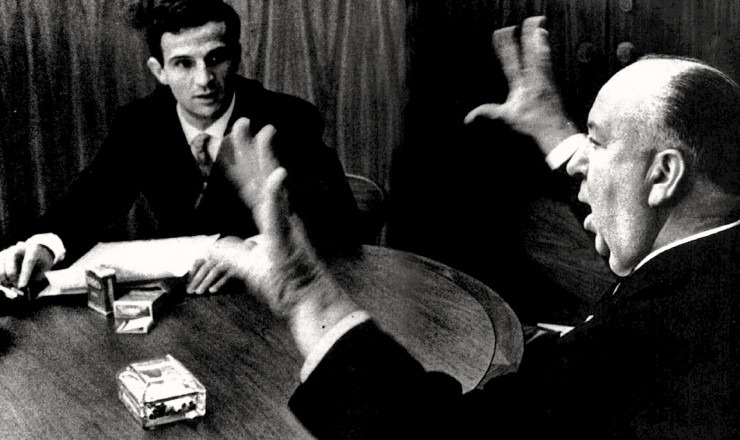 (December 2) The interview session between Alfred Hitchcock and Francois Truffaut is legendary in film circles, and this documentary tells the story behind their conversations.
Filmmakers discuss how Francois Truffaut's 1966 book "Cinema According to Hitchcock" influenced their work.
Macbeth
(December 4) The William Shakespeare play gets new blood with stars Michael Fassbender and Marion Cotillard, and if that's not enough to pique your interest, just look at that trailer. I don't think we need to provide a synopsis, because you know the story. Directed by Justin Kurzel, who is also working with this actor pair in Assassin's Creed.