Michael B. Jordan Moves Past 'Fantastic Four' Flop With New Comic Book Movie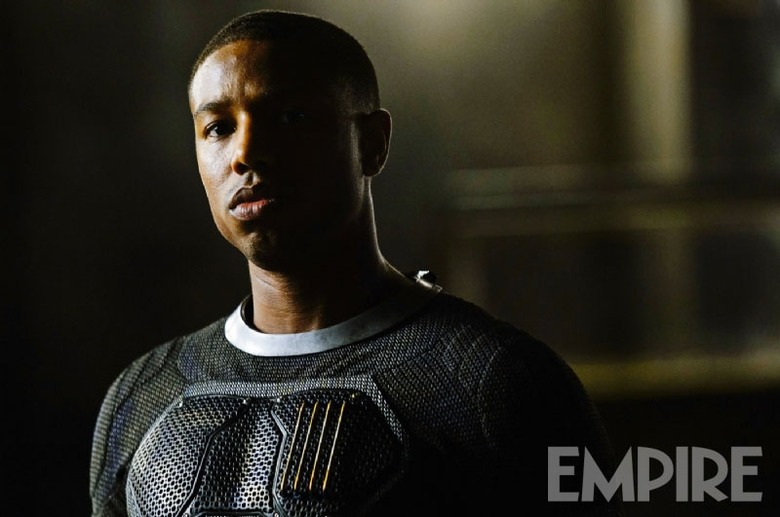 After the epic bellyflop that was Fantastic Four, you'd think Michael B. Jordan would want to stay away from comic book movies for a while. But perhaps he subscribes to the "if at first you don't succeed..." mantra.
Jordan has just entered negotiations to star in Blood Brothers, MGM's buddy action-comedy based on the Dark Horse graphic novel of the same name. Get details on the Michael B Jordan Blood Brothers movie after the jump. 
The Tracking Board first reported the news. No director has been set. Here's the synopsis for the Blood Brothers comic:
After a century of friendship, smoking opium with Genghis Khan and having orgies in Michelangelo's studio, two inseparable vampire buddies are on the verge of splitting up. Terrible timing, as an apocalypse-obsessed villain is plotting an end to humanity. Looks like Nick and Tree, immortal best buds getting by as bail bondsmen, are humanity's last hope... Can they put their baggage aside long enough to save the world?
While the Fantastic Four disaster sparked a blame game between director Josh Trank and studio 20th Century Fox, the stars thankfully seem to have come out unscathed. Jordan should have no trouble bouncing back with this winter's Creed, which reunites him with Fruitvale Station helmer Ryan Coogler. In addition, he recently attached himself to Just Mercy, from Short Term 12 director Destin Cretton.
Jordan broke through with roles in The Wire and Friday Night Lights, and then crossed over into films with Chronicle and Fruitvale Station before booking his first big superhero role in Fantastic Four. He hasn't done much in the way of comedy, aside from the dud that was That Awkward Moment. Blood Brothers should be a welcome opportunity to mix up his heavier stuff with some lighter material.