Jacques Audiard Directing John C. Reilly In Western 'The Sisters Brothers'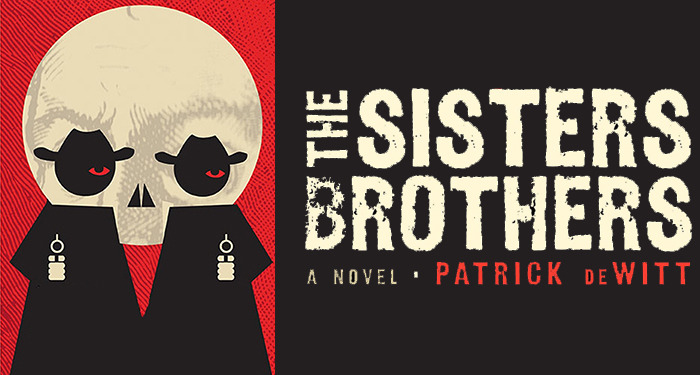 Here's the best indie film news of the week: A Prophet and Dheepan director Jacques Audiard is now going to direct the adaptation of a weird, funny, and touching Western novel called The Sisters Brothers. I love this book, which is set during the Gold Rush of 1851, and follows a violent pair of siblings as their contract-killing gig leads them to a man with an unusual plan to find gold.
John C. Reilly optioned the novel rights back in 2011, and he'll be one of the two stars of the film, which will also be Audiard's first English-language movie.THR had the news earlier this week, which we somehow overlooked at the time. Reilly and Patrick DeWitt first worked together on the 2011 film Terri, which the author wrote and which featured Reilly in a lead role. Presumably that led to Reilly optioning this novel, as the film rights were already in his company's possession when the book was published.
A friend recommended The Sisters Brothers to me a year or two ago and I devoured it quickly. DeWitt's language is compelling and straightforward. The book is structured around a simple, propulsive story that follows the narrator, Eli Sisters, and his brother Charlie as they pursue a man marked for death by their boss, known only as the Commodore. As much as I liked the book, it feels like a movie-in-waiting, so this development is perfect.
There's also more to the novel than the simple chase plot. Eli's narration reveals his own deep concerns about the violent work undertaken by he and his brother, and also details Eli's insecurities and ambitions, especially as they relate to his complicated relationship with his domineering and attractive brother.
Reilly will presumably play Eli, and we don't yet know who will play Charlie. I can see quite a few options in my head, but I'd love to see someone like Jon Hamm, who could be both cruel and charismatic enough to play the character. (The argument could be made, however, that Charlie is too much like an Old West version of Don Draper to be attractive to Hamm.)
One challenge in the adaptation is the same one that crops up when bringing many novels to the screen: translating Eli's inner narration to something that comes forward in dialogue. There could easily be a lot of voiceover in the film, but with Reilly playing the lead role, and a strong actor opposite him, Audiard could really do something unique and special with this story.