Joe Carnahan Still Directing 'Five Against A Bullet,' Bruce Willis No Longer On Board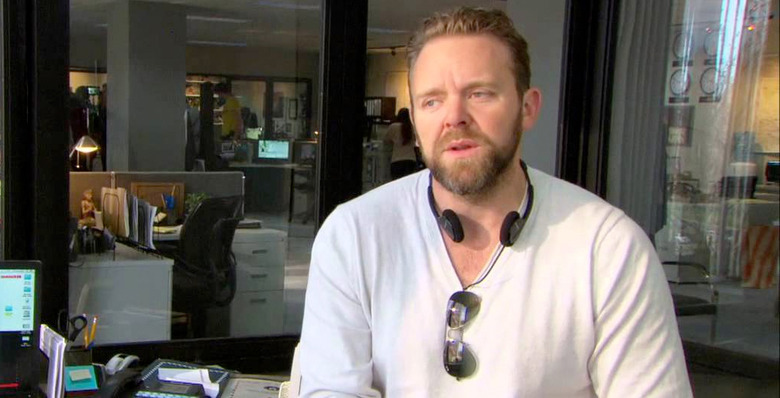 About three and a half years ago, Bruce Willis became attached to Five Against a Bullet, an action thriller formerly set up at Columbia Pictures from Transformers and G.I. Joe franchise producer Lorenzo DiBonaventura. Then just last year, The A-Team and Smokin' Aces director Joe Carnahan came on board the project. However, one of them has fallen away.
Joe Carnahan is still attached to direct the film, but it appears Bruce Willis (who may or may not have been fired from Woody Allen's next movie) is no longer part of the movie. The film is also now set up at the new Suretone Pictures banner, a venture from former Geffen Records president Jordan Schur. Find out more about Five Against a Bullet below!
Last we heard, Carnahan was likely to rewrite the script that originally came from Predators and The Three Musketeers scribe Alex Litvak. And now Suretone Pictures hopes that this could start a potential action franchise, though the movie doesn't yet have a studio home for distribution yet.
But it sounds like the project shouldn't have any problem getting off the ground as Deadline says Schur and his Suretone banner has funded development and will also be financing production himself. That's a pretty strong vote of confidence if Schur is willing to make this one of the first projects his new motion picture endeavor is working on. So what's it about?
The story sounds right up Carnahan's alley as it follows five elite bodyguards who are tasked with keeping a mayoral candidate safe during the elections in one of the most powerful cities in Mexico. Protection is of the utmost important and on high alert after the candidate's father and previous mayor are murdered, with an army of drug cartel hitmen still out for blood, all under command of the most dangerous kingpin in the country.
Knowing the kind of wild action Carnahan has delivered before, this could be a fantastic action thriller. But now we have to wait to see who will end up starring in the flick now that Bruce Willis is no longer involved. Though at this time there's no indication as to how soon Suretone wants to get cameras rolling.
It's not clear how this could be the start of a franchise unless a sequel would keep following the team of bodyguards assigned to protect this mayoral candidate, almost like a squad of bodyguard-Avengers, but we'll likely have a better idea of how that would work after we see the movie.