Joaquin Phoenix In Talks To Reunite With M. Night Shyamalan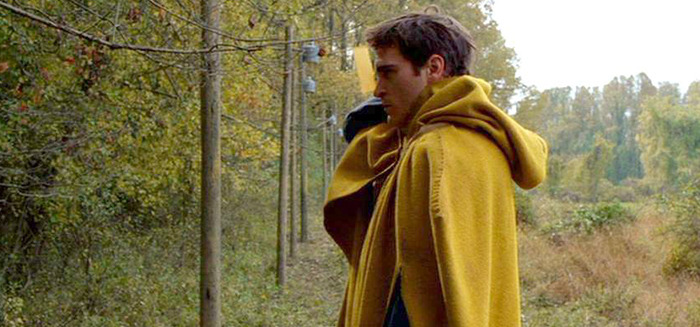 It's been a good year so far for M. Night Shyamalan, or at least a much better year than the last few. His TV series Wayward Pines had a solid audience, and his new film The Visit has drawn rave reviews as it has been previewed throughout the summer. Now it looks like the writer/director will do a new project with Jason Blum, who produced The Visit.
And the film will likely star Joaquin Phoenix, who was one of the leads of Shyamalan's 2002 film Signs, and the 2004 follow-up The Village. What little we know about the new Joaquin Phoenix M. Night Shyamalan project is below.
Deadline has the story. Unfortunately there isn't much of a story to report, at least as far as the film is concerned. There's no indication about what the film's plot might be, and given that Shyamalan tends to work with an air of secrecy we're not likely to learn much for a couple months, at least. All we've got is that the film will probably include some supernatural element.
Joaquin Phoenix is known for being a particularly choosy actor who shies away from big franchise roles, but he also seems to be willing to work with directors who have a strong individual identity. (His last four films have been with James Gray, Spike Jonze, Paul Thomas Anderson, and Woody Allen.) And that's good to see; not everyone needs to race to find their own franchise. I'm happy to see Phoenix following his own impulses.
And Phoenix had a good success with Shyamalan and Signs, even if the follow-up The Village wasn't nearly as well-received by audience, with a total box office take of about half the total for Signs. Still, that two-film working relationship might be enough to attract Phoenix to the project, especially if Shyamalan has created a good working system with Jason Blum.
There's no studio home for the film at this point, but since Blum has a deal with Universal we wouldn't be surprised to see it end up there. The film is likely to be budgeted more in the range of The Visit, at around $5m, than some of Shyamalan's other bigger films.
Marc Bienstock will produce with Jason Blum and M. Night Shyamalan, and Ashwin Rajan and Steven Schneider are on board as exec producers. Production is expected to start in Philadelphia in November, so things are moving along well.