Mike Birbiglia Is Directing A Movie About Improv Called 'Don't Think Twice'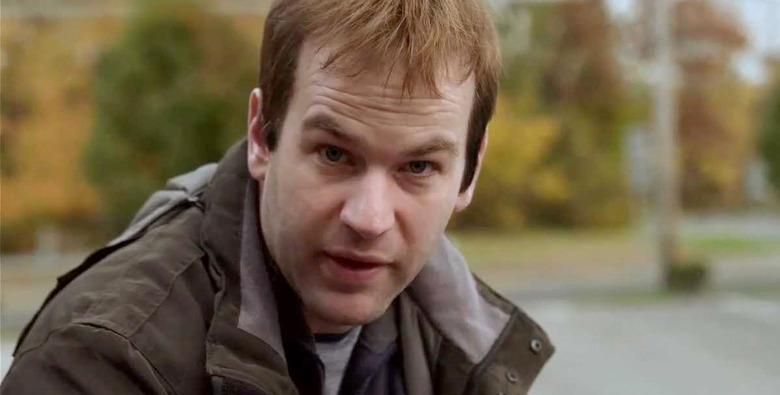 If you're a fan of stand-up comedy, I hope that you've discovered the work of Mike Birbiglia. If not, Netflix Instant currently has two of his comedy specials, What I Should Have Said Was Nothing: Tales from My Secret Public Journal and My Girlfriend's Boyfriend, and I recommend watching them immediately.
In addition, Birbiglia also made his directorial debut with his auto-biographical indie comedy Sleepwalk with Me, which played at the Sundance Film Festival back in 2012. Like Birbiglia's comedy, it's definitely worth watching. And now Birbiglia has just started production on his sophomore directing effort, a movie set in the world of improv called Don't Think Twice.
The Wrap has the details on this Mike Birbiglia improv movie, which is now shooting in New York City. Just like Sleepwalk with Me, Birbgilia will be starring in the film in addition to writing and directing, and he's got some fantastic comedic talent to join him.
The cast includes recently Emmy-nominated sketch comedy star Keegan-Michael Key from Key & Peele, Gillian Jacobs (Community), Kate Micucci (Garfunkel and Oates) Tami Sagher (a writer on Inside Amy Schumer) and Chris Gethard (Broad City), the latter of whom just featured myself and Peter in a little video he did at Comic-Con for his own comedy talk show.
Birbiglia will also be producing the movie with This American Life's Ira Glass executive producing, which is great since he produced Birbiglia's Sleepwalk with Me as well. So what's the movie about? Here's how the report describes the story:
Don't Think Twice follows an improv group who loses the lease on their home theater at the same time that one of their cast members gets chosen for the biggest sketch comedy show on TV. It's about the bitterness and backstabbing that occur between friends when they realize that maybe not everyone's gonna make it after all.
As a huge improv fan, I can't wait to see how Birbiglia depicts this sect of the comedy world. It's certainly full of some strange characters, and this group of comedians will be able to bring some great insight into the depiction of that world too. And while there tends to be some rivalry between stand-up and improv comedians, I don't think they will disrespect improv comedy, despite their work as stand-up comedians.
Birbiglia is just coming off a nice supporting role in Judd Apatow and Amy Schumer's Trainwreck, and he couldn't be more thrilled to get his second movie off the ground:
"I don't wanna give away too much but I'm over the moon about filming this project with this cast, this crew, and these producers. Miranda Bailey and the team at Cold Iron and Film Arcade are such a creative and thoughtful bunch of folks. This is exactly what I want to be doing and I can't wait for people to see it."
Bailey of Cold Iron also added, "Mike's first feature was so endearing – I couldn't get it out of my mind — I knew I had to work with him on his next film. After several meetings & emails of me begging... he finally relented. Don't Think Twice is a hilarious and moving script, with a terrific cast and I feel so lucky we get to work together."
Previously Birbiglia was said to be working on a big screen adaptation of his one-man show My Girlfriend's Boyfriend, but he was still trying to figure out the best way to bring it to life and wasn't sure if it would work out. He might still be working on that, but it looks like this project came together first, and I hope to catch it on the festival circuit whenever it's ready to screen.