'The Primary Instinct' Trailer: Stephen Tobolowsky On Life, Love And Entertainment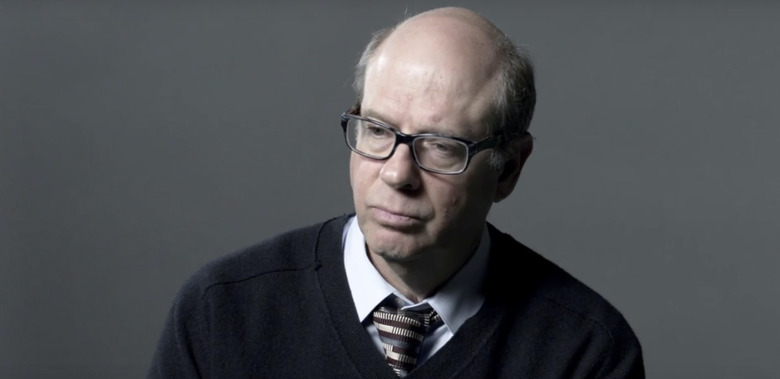 If you're a loyal reader of SlashFilm, then you're likely already very well acquainted with Stephen Tobolowsky. He's a very gifted character actor who has been in over 200 movies and TV shows, with some of his recognizable roles being Ned Ryerson in Groundhog Day and Sammy Jankis in Memento, not to mention recurring roles on Deadwood, Glee, The Goldbergs and more.
As you may know, our own David Chen has been working on a movie chronicling Stephen Tobolowsky's life as told by the actor himself, and we've even followed along the filmmaking process with him. Now The Primary Instinct trailer has arrived to tease Tobolowsky's intimate talk on life, love and the entertainment industry.
Here's The Primary Instinct trailer from Vanity Fair:
It's just a tease of the stories we'll get to hear Tobolowsky tell to a crowd of people, essentially putting on a one-man show. Basically, this feels like a feature film version of The Tobolowsky Files, which will be good news for fans of that podcast, and Vanity Fair says, "The movie is as warm and powerful as anything Chen and Tobolowsky have created in their six-year partnership."
But for those who aren't familiar with the podcast or Tobolowsky in general, I imagine this will be just as entertaining and even enlightening, introducing you to the entertainment veteran and master storyteller. As someone who has worked in entertainment for decades, Tobolowsky's perspective on show business and life is truly fascinating, funny and just all around wonderful.
The Primary Instinct played at IFFBostn and the Seattle Film Festival before it was picked up by FilmBuff earlier this month, and now it's coming to VOD on September 22nd. Be sure to check it out, and listen to The Tobolowsky Files if you're not already for more on the life of Stephen Tobolowsky.
Actor Stephen Tobolowsky has acted in over 200 TV shows and films over the past 40 years, possessing one of the most dazzlingly diverse filmographies on the planet. But even more compelling than the stories he's been apart of onscreen are those he tells offscreen. In 'The Primary Instinct,' Stephen plays himself and uses the art of storytelling to take the audience through a riveting and moving journey about life, love, and Hollywood. Along the way, he just may answer one of the questions that's dogged humanity since the beginning of time: Why do we tell stories in the first place?