'War Of The Planet Of The Apes' Casts Gabriel Chavarria As Human Lead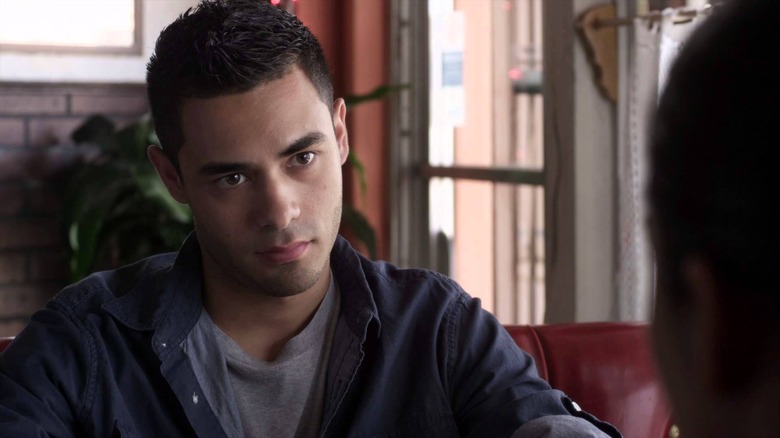 Fox's Planet of the Apes prequel series is really all about the apes, but said apes still need some humans to butt heads with. And they've just found one for the upcoming War of the Planet of the Apes.
East Los High actor Gabriel Chavarria has just been cast in the film, which brings back Dawn of the Planet of the Apes helmer Matt Reeves. More on the War of the Planet of the Apes Gabriel Chavarria casting after the jump.
Chavarria will play one of just two human leads in War of the Planet of the Apes. Deadline likens his role to James Franco's in 2011's Rise of the Planet of the Apes. More specific character details have not been given. Ape Caesar (Andy Serkis) is expected to return for the sequel, but which, if any, of the other apes from previous films will join him.
The young actor is best known as the lead of Hulu's original teen drama East Los High. On the feature side, Chavarria recently wrapped Low Riders, in which he plays a teen who gets caught up in SoCal's low rider culture. The project reunites him with Demián Bichir, with whom he worked in A Better Life. Chavarria's other credits include Freedom Riders, Teacher of the Year, and guest spots on Southland, Prime Suspect, and Aquarius.
While the plotline for War of the Planet of the Apes is being kept under wraps, Reeves has previously spoken in broad terms about where the story is going next:
As this story continues, we know that war is not avoided by the end of DAWN. That is going to take us into the world of what he is grappling with. Where he is going to be thrust into circumstances that he never, ever wanted to deal with, and was hoping he could avoid. And now he is right in the middle of it. The things that happen in that story test him in huge ways, in the ways in which his relationship with Koba haunts him deeply. It's going to be an epic story. I think you've probably read that I sort of described it where in the first film was very much about his rise from humble beginnings to being a revolutionary. The second movie was about having to rise to the challenge of being a great leader in the most difficult of times. This is going to be the story that is going to cement his status as a seminal figure in ape history, and sort of leads to an almost biblical status. He is going to become like a mythic ape figure, like Moses.
Which sounds all well and good for Caesar, but probably not for Chavarria's character. War of the Planet of the Apes starts shooting in Vancouver this October for release on July 14, 2017.