'Gambit' Casts Léa Seydoux As Female Lead Bella Donna Boudreaux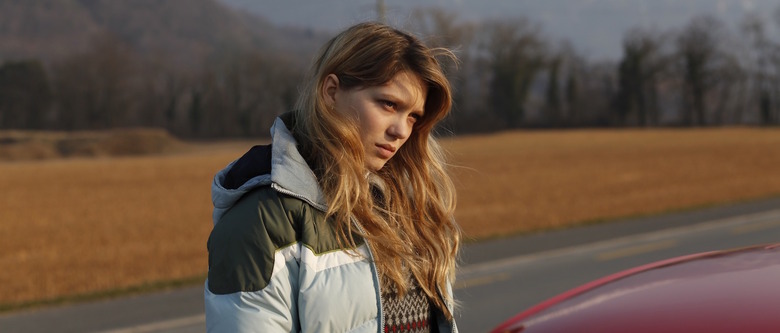 Gambit has found his cherie. Léa Seydoux has reportedly been offered the role of Bella Donna Boudreaux in the upcoming X-Men spinoff, joining Channing Tatum as the titular mutant superhero. Rupert Wyatt is directing. Get all the details on the Gambit Léa Seydoux casting after the jump. Deadline broke the Gambit Léa Seydoux news. Seydoux beat out several other actresses for the role including Mission: Impossible – Rogue Nation's Rebecca Ferguson and Mad Max: Fury Road's Abbey Lee. (Ferguson later dropped out of the running to take The Girl on the Train instead.) TheWrap has heard filmmakers were initially concerned about Seydoux's ability to pull off a Cajun accent, but apparently she's won them over.
In the comics, Bella and Gambit have a tumultuous relationship. They first meet as children, as part of rival organizations the Assassin's Guild (Bella) and the Thieves' Guild (Gambit). Their fathers arrange for the two to get married in order to create peace between the two groups, but because this is a Marvel comic book the plan goes tragically, dramatically awry: Bella's brother challenges Gambit to a duel in a fit of anger, Gambit kills him, and is exiled from his community as a result.
Gambit and Bella maintain an emotional attachment to one another, though their history means that any sort of relationship between them is complicated. Bella isn't an X-Man, unlike Gambit, but she does have mutant superpowers — specifically, the ability to astrally project herself and eject plasma blasts.
Seydoux has built up an eclectic resume both inside and outside her native France. She won great critical praise for her role in Blue is the Warmest Color, and has popped up in high-profile prestige pics like Inglourious Basterds, Midnight in Paris, and The Grand Budapest Hotel. But she's also done big studio blockbusters, appearing in Mission: Impossible – Ghost Protocol and this fall's Spectre.
Gambit opens October 7, 2016. Simon Kinberg and Lauren Shuler Donner are producing. Josh Zetumer wrote the script based on a treatment by Chris Claremont.