'Star Wars' Actresses Join English Adaptation Of The Only Studio Ghibli Movie Not Released In America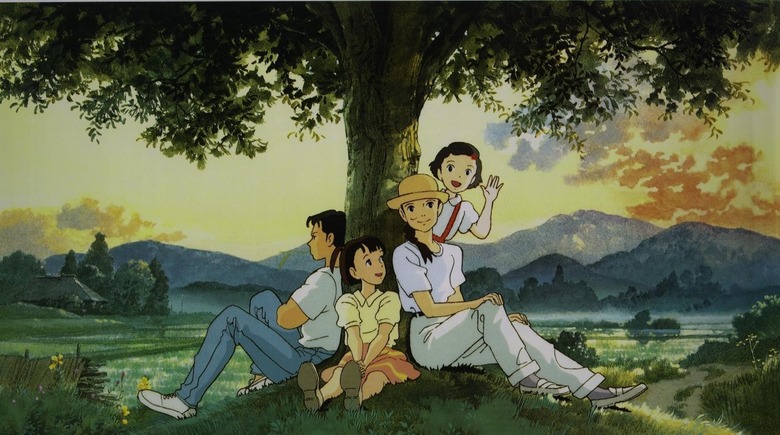 GKids will release the English-language remake of Studio Ghibli's 1991 anime classic Only Yesterday. Academy Award-winning filmmaker Isao Takahata's movie has never seen official release in North America and it i the only theatrical Studio Ghibli feature not yet released on home video in the United States or Canada (although a subtitled version of the film aired on Turner Classic Movies in January 2006 as part of the channel's month-long salute to Miyazaki and Ghibli). GKids is planning the release the English-dubbed film theatrically in early 2016, coinciding with the film's 25th anniversary. But the bigger news is the voice cast for this English-language release. Hit the jump to read more about the Only Yesterday US release.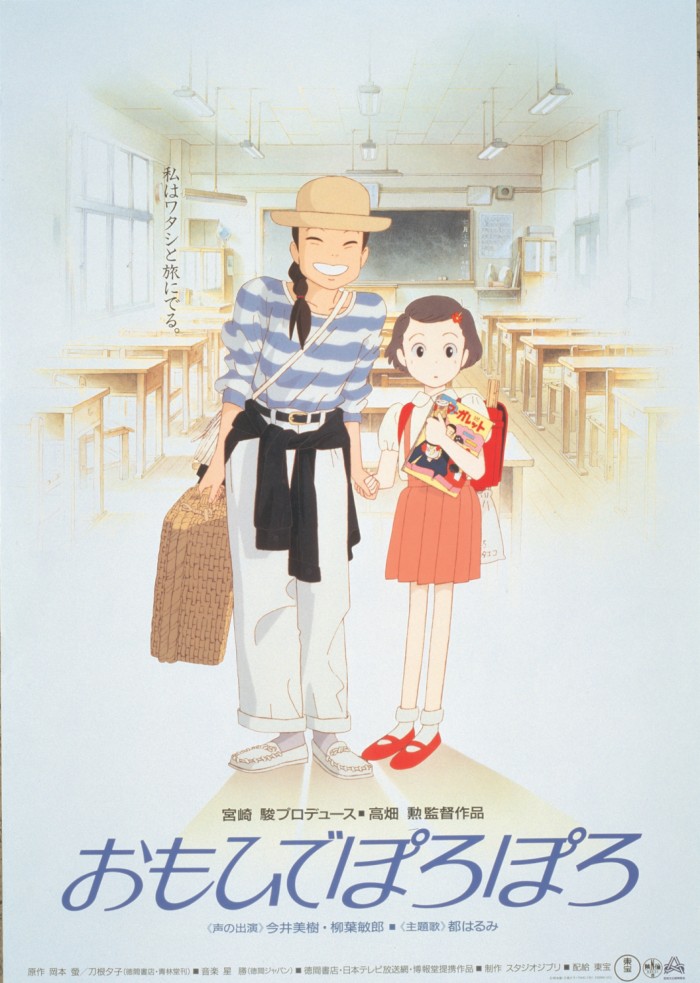 The English-language version of Only Yesterday is voiced by:
Star Wars: The Force Awakens star Daisy Ridley
BAFTA-nominee Dev Patel (Slumdog Millionaire, The Newsroom)
Ashley Eckstein (who voiced Ahsoka Tano on Star Wars: The Clone Wars and Star Wars Rebels)
And Alison Fernandez, who played Eva on a few episodes of Orange is the New Black.
Only Yesterday is about a 27-year-old unmarried office worker who travels to the countryside while reminiscing about her childhood in Tokyo. The memories of her days as a schoolgirl in 1966 cause her to question whether she has been true to herself. The film is considered a significant piece of animated cinema because it explores a realistic drama written for adults, which is "a genre traditionally thought to be outside the realm of animated subjects." You can watch the trailer for the film below:
Only Yesterday was the highest grossing Japanese film on the domestic market in 1991, earning ¥1.87 billion in theaters. To give you an idea, the American equivalent of that figure is $292 million, and in 1991 Termiantor 2: Judgement Day was the number one box office hit in America with $204.8 million.David Jesteadt of GKids issued the following statement:
"With this 25th anniversary release, a broad new audience will now be able to discover what passionate supporters have known for years. Only Yesterday is a groundbreaking classic, and further demonstration of Isao Takahata's incredible legacy as a filmmaker."
GKIDS (which stands for Guerrilla Kids International Distribution Syndicate) is a North American distributor based in New York City which handles animated and youth-focused movies. The company originated as the organizers of the New York International Children's Film Festival, which has run annually in the city since 1997. GKids and Studio Ghibli previously partnered on When Marnie Was There, The Tale of the Princess Kaguya, The Kingdom of Dreams and Madness and From Up on Poppy Hill. GKids also handles North American theatrical distribution for Studio Ghibli's library of films.