'The Forbidden Room' Teaser: Guy Maddin Invites You To A Dream World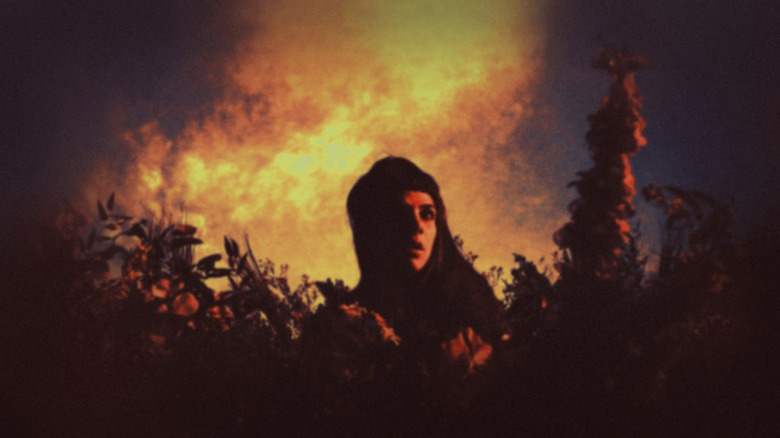 Some movies capture imagined lands and dream logic in special and unique ways, and Guy Maddin's new film The Forbidden Room is the weirdest dream movie of the year. A labyrinth of interconnected stories, the film constantly shifts from one thing to another, pulling together pulp story prompts and suppressed desires to create a viewing experience that is unlike anything else I've seen in a long time.
Now a new Forbidden Room teaser trumpets the film's huge, impressive cast, which includes Roy Dupuis, Clara Furey, Louis Negin, Udo Kier, Mathieu Amalric, Charlotte Rampling, and Victor Andres Turgeon-Trelles.
This is the official synopsis for the film, which only begins to scratch the surface of the film's ever-shifting map of characters, stories, and environments dreamed up by Maddin and co-director Evan Johnson.
A submarine crew, a feared pack of forest bandits, a famous surgeon and a battalion of child soldier all get more than they bargained for as the wend their way toward progressive ideas on life and love.
The first teaser — the new one — is basically a long cast list, essentially excerpting the film's credits sequence, but it also shows you the ever-shifting style of the movie. (Think of it like Maddin's version of the insane credits sequence for Gaspar Noe's Enter the Void.) The other two teasers are older, from around the time of the film's Sundance premiere, but they show a bit more of the actual film. Not that there's any way teasers could capture what this movie is...
The Forbidden Room will open in October, after screenings at the New York Film Festival and Toronto International Film Festival. New teaser via Metropole via The Film Stage.