'Captain America: Civil War' Wraps Shooting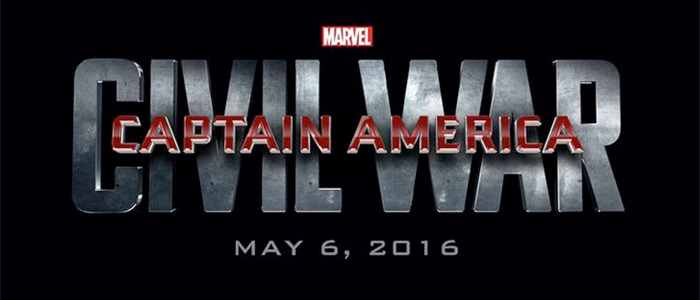 Even as we've spent the summer enjoying the end of Phase Two of the Marvel Cinematic Universe in theaters, Marvel's spent it prepping the start of Phase Three. Captain America: Civil War has just wrapped, after nearly four months of shooting. See the announcement, along with a photo of the stars celebrating their hard work, after the jump.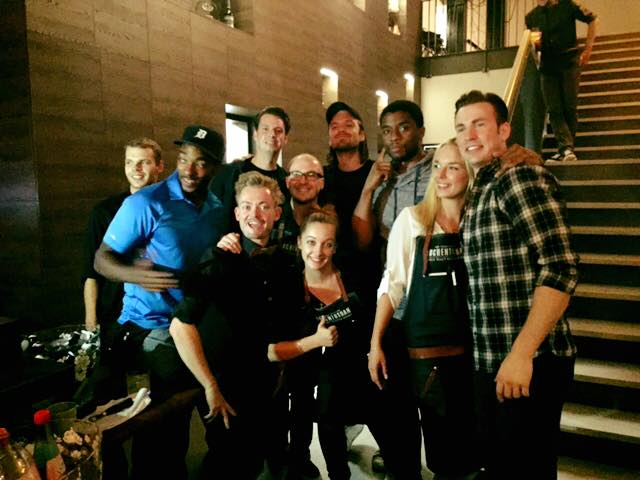 Executive producer Louis D'Esposito additionally confirmed on Twitter that the film had completed principal photography.
#CaptainAmericaCivilWar wrapped principle photography today. Congratulations to the Russo brothers and the entire cast and crew.

— Louis D'Esposito (@louisde2) August 22, 2015
Shooting on Captain America: Civil War began in May. Captain America: The Winter Soldier helmers Joe and Anthony Russo returned to direct, from a screenplay by Christopher Markus and Stephen McFeely. The production has traveled all over the world in the past several months, beginning in Atlanta, Georgia before hitting Germany (Berlin and Leipzig), Puerto Rico, and Iceland.
Captain America: Civil War arrives in theaters May 6, 2016. Returning from previous Marvel movies are Robert Downey Jr., Scarlett Johansson, Jeremy Renner, Paul Bettany, Don Cheadle, Elizabeth Olsen, Paul Rudd, and Frank Grillo. Newcomers to the franchise include Daniel Brühl, Martin Freeman, and Tom Holland.
"Captain America: Civil War" picks up where "Avengers: Age of Ultron" left off, as Steve Rogers leads the new team of Avengers in their continued efforts to safeguard humanity. After another international incident involving the Avengers results in collateral damage, political pressure mounts to install a system of accountability and a governing body to determine when to enlist the services of the team. The new status quo fractures the Avengers while they try to protect the world from a new and nefarious villain.