Vin Diesel Confirms 'xXx' Sequel Shoots In December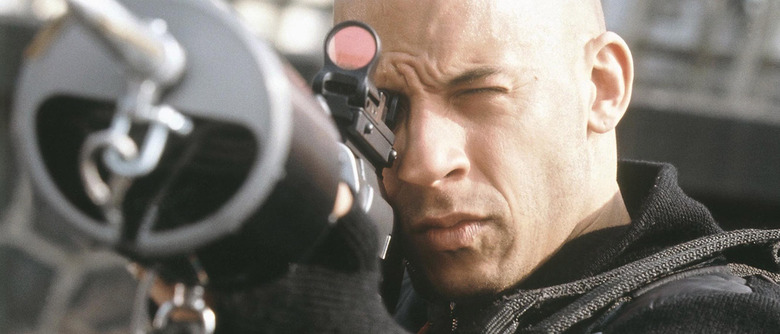 Vin Diesel's longstanding dream of making an xXx sequel is finally coming true. The star has confirmed the third installment of the extreme spy franchise will shoot this winter in the Philippines, just as he teased last year. Get the latest xXx sequel update after the jump.
Diesel dropped the xXx sequel news on Instagram.
Released in 2002, xXx brought Diesel and director Rob Cohen back together right after the success of 2001's The Fast and the Furious. Diesel played an extreme sports enthusiast and all-around badass who's recruited to work as a spy for the government. Because if there's anyone you want working for the government, it's a rebellious anti-authoritarian type.
Despite mixed reviews – and what The Dissolve recently recalled as "a Poochie conception of what the kids want" – xXx did well enough to earn a sequel. However, neither Diesel nor Cohen returned. Instead, 2005's xXx: State of the Union instead starred Ice Cube as a different character. The film fared even worse with critics and tanked at the box office, killing the franchise for the time being.
But now that Diesel is riding high off the continued success of the Fast and the Furious franchise (who saw that coming in 2001?), an xXx sequel is looking like a slightly less ridiculous proposition. Diesel recently used his Fast and the Furious clout to revive the Pitch Black series as well, releasing Riddick in 2013 to modest commercial success.
Diesel was seen earlier this year in Furious 7 – Universal's biggest hit ever until Jurassic World stomped all over it a few weeks later – and has recently wrapped two very different projects, the contemporary urban fantasy The Last Witch Hunter and Ang Lee's Iraq War drama Billy Lynn's Long Halftime Walk. In addition, he has Furious 8 expected to shoot in 2016 for release in spring 2017.