'Gotham' Trailer: Villains Are Rising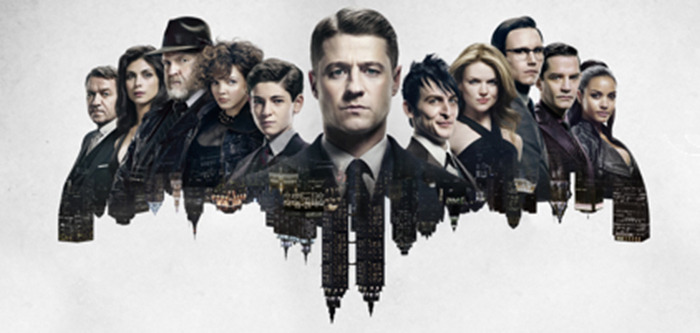 No matter what the tangle of characters and storylines might be, if Gotham is really going to run with the Joker, then he's likely to dominate the show. He certainly makes one of the biggest impressions in this new trailer for the show's second season, if only because actor Cameron Monaghan has a laugh that is very classic Joker. Check out the new Gotham S2 trailer, complete with looks at the current state for a bunch of the show's villains, below.
Gotham returns to Fox on Monday, September 21.
Everyone knows the name Commissioner Gordon. He is one of the crime world's greatest foes, a man whose reputation is synonymous with law and order. But what is known of Gordon's story and his rise from rookie detective to Police Commissioner? What did it take to navigate the multiple layers of corruption that secretly ruled Gotham City, the spawning ground of the world's most iconic villains? And what circumstances created them – the larger-than-life personas who would become Catwoman, The Penguin, The Riddler, Two-Face and The Joker?
"Gotham" is an origin story of the great DC Comics super villains and vigilantes, revealing an entirely new chapter that has never been told. From executive producer/writer Bruno Heller ("The Mentalist," "Rome"), "Gotham" follows one cop's rise through a dangerously corrupt city teetering on the edge of evil and chronicles the birth of one of the most popular super heroes of our time. The series stars Ben McKenzie, Donal Logue, Sean Pertwee, Robin Lord Taylor, Erin Richards, David Mazouz, Camren Bicondova, Zabryna Guevara, Cory Michael Smith, Victoria Cartagena, Andrew Stewart Jones, and John Doman. Newcomers for the second season include Natalie Alyn Lind, Jessica Lucas, James Frain, and Michael Chiklis.