Marvel Cosplayers Get Featured On Official Variant Comic Book Covers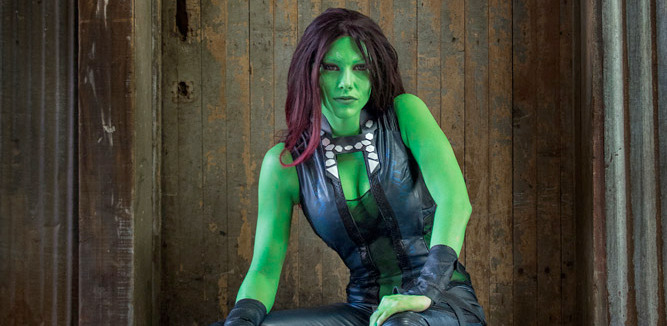 If you've ever been to Comic-Con, WonderCon or any kind of pop culture convention with fans dressed up as their favorite characters from the realms of fantasy and sci-fi, then you've likely seen some pretty impressive cosplaying, some even coming close to looking like the real thing. And now some Marvel cosplayers will get as close to being a real superhero as they can.
Marvel has announced a new Cosplay Variant program that will take 20 impressive Marvel cosplayers and put them on the cover of their respective character's comic books. And you can see what almost all of them look like below!
Here's the covers that will be part of the Cosplay Variant program:
Marven's SVP Sales & Marketing David Gabriel says:
"Each convention I go to, it seems like there are more and more fans dressing up like their favorite Marvel characters. These homemade, hand-crafted costumes are so elaborate, it looks like they leapt off the comic page. The Cosplay Variant initiative is our way of supporting a community that supports us."
As you can see, there's only 19 in this batch of images. That's because the last one has been classified. That seems a little odd, but maybe they want to keep that one secret for just a little longer. Could it be an assembly of a bunch of Marvel cosplayers? We'll just have to wait and see.
While I fully support and enjoy these Marvel cosplay comic book covers making a dream come true, I wish the photos were a little less bright and clean. It would have been cool to see these cosplayers given a cover that looks more like a real comic book cover.
But at the same time, I'm sure the intent is to show just how detailed and cool their homemade costumes are, so they want them well-lit. Though I do wonder how these cosplayers were chosen, since some of the costumes aren't as impressive as some of the others. It's possible that Marvel wanted less professional costumes and a more clear homemade style though, and that's cool too.
There's a part of me that wishes I had the time, resources and ambition to make a cool cosplay outfit. But since I don't make it out to too many conventions, and the time and money spent on the costume compared to how often I'll get to wear it just doesn't even out, I'll just enjoy seeing these cool costumes when I'm out among my fellow geeks and nerds.
If you want to pick up these Cosplay Variant comic book covers, they'll be available beginning sometime in October, but no exact date has been set just yet, and it's not clear if their release will be spread out over several months either. You'll just have to keep your ear to the ground at your local comic book shop to get your hands on these.