Paul Thomas Anderson Made A Documentary Featuring Jonny Greenwood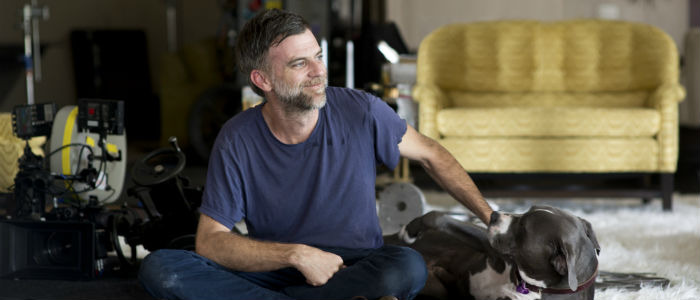 Whatever is in the air that led to three major filmmakers doing low key or even "secret" documentaries this year, we love it. Christopher Nolan just debuted Quay, his 8-minute short about animators the Quay Brothers. Noah Baumbach worked with Jake Paltrow on De Palma, a portrait of director Brian De Palma which will premiere at the Venice Film Festival.
And now there's a new Paul Thomas Anderson documentary — a secret documentary, even. Anderson's film is called Junun. The movie, which Anderson shot without any fanfare, runs just under an hour, and follows Anderson's regular musical collaborator Jonny Greenwood as he travels to India to record a record with Israeli composer Shye Ben Tzur.
The good news is that Junun premieres soon, at the New York Film Festival. The bad news is we don't know how long those who can't go to the fest will have to wait to see it. 
Here's the first info on the film, from the New York Film Festival. Junun will have its world premiere at the festival, which runs September 25 through October 11.
Junun
Paul Thomas Anderson, USA, 2015, English and Indian, DCP, 54m
English, Hindu, Hebrew, and Urdu with English subtitles
Earlier this year, Paul Thomas Anderson joined his close friend and collaborator Jonny Greenwood on a trip to Rajasthan in northwest India, where they were hosted by the Maharaja of Jodhpur, and he brought his camera with him. Their destination was the 15th-century Mehrangarh Fort, where Greenwood (with the help of Radiohead engineer Nigel Godrich) was recording an album with Israeli composer Shye Ben Tzur and an amazing group of musicians: Aamir Bhiyani, Soheb Bhiyani, Ajaj Damami, Sabir Damami, Hazmat, and Bhanwaru Khan on brass; Ehtisham Khan Ajmeri, Nihal Khan, Nathu Lal Solanki, Narsi Lal Solanki, and Chugge Khan on percussion; Zaki Ali Qawwal, Zakir Ali Qawwal, Afshana Khan, Razia Sultan, Gufran Ali, and Shazib Ali on vocals; and Dara Khan and Asin Khan on strings. The finished film, just under an hour, is pure magic. Junun lives and breathes music, music-making, and the close camaraderie of artistic collaboration. It's a lovely impressionistic mosaic and a one-of-a-kind sonic experience: the music will blow your mind. World Premiere