Watch: 'Jurassic World' In 90 Seconds, With Legos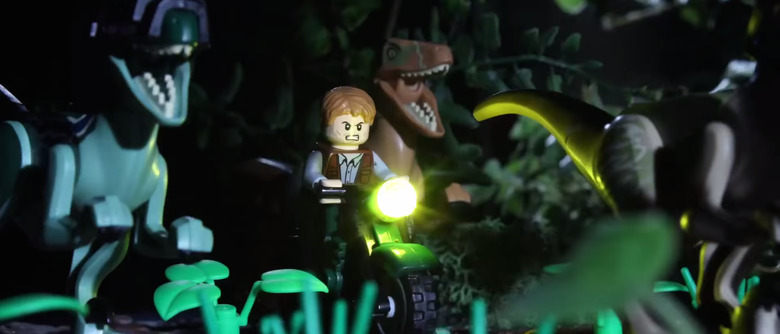 There was a lot to like about this summer's Jurassic World. Chris Pratt! Velociraptors! T-Rexes! Hybrid dinosaur monstrosities even bigger than T-Rexes! Bryce Dallas Howard's apparently supernatural ability to sprint in stilettos! The one thing it didn't have, though, was Legos. Which seems like an especially glaring oversight when we all know how well Chris Pratt and Legos go together.
A new video short thankfully fixes that by remaking all of Jurassic World in Lego form. Plus, it gets the job done in just 90 seconds, saving you approximately 122 and a half minutes. Watch the Lego Jurassic World video after the jump. 
Brotherhood Workshop created the Lego Jurassic World video.