Christian Bale Will Be Enzo Ferrari For Michael Mann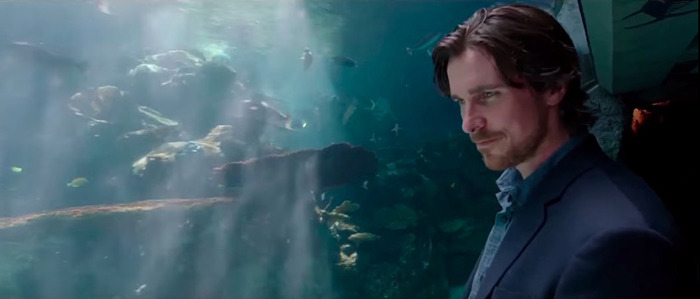 Michael Mann has found his Enzo Ferrari. Christian Bale has signed to play the driver and businessman who founded the Ferrari car manufacturer in 1929. It's a subject Mann has come back to via a couple different projects over many years. This version is the Ferrari film that Mann recently seemed to set as his next production, and with Bale lined up to star the rest of the cast should fall into place pretty quick. Deadline has the report; Bale and Mann have worked together before, on Public Enemies, released in 2009.
This film is based on Brock Yates' 1991 book Enzo Ferrari: The Man, the Cars, the Races, but this isn't the first Ferrari movie Mann has developed. The last one he was attached to was called Go Like Hell, which focused on Ferrari's rivalry with Henry Ford II, but it seems to have gone away. (There's also another Ferrari movie in development, with Robert De Niro attached to play Enzo Ferrari.)
While that book is the basis for this film, this comes to Mann in the form of a script that was originally by Troy Kennedy Martin (The Italian Job) with the late David Rayfiel (Out of Africa) doing a big rewrite long ago. This was once going to be made by Sydney Pollack with Al Pacino starring, but that 2004 version ended with Pollack's death in 2008.
By the way, this is Enzo Ferrari:
Last year, when producers started to rev up this development again, Cecchi Gori Pictures CEO Niels Juul said,
It's a beautiful tale of the story of Ferrari battling with Maserati for supremacy in speed, yet it's not a racing movie: It's a 'Godfather' movie with racing in it.
Here's a description of the book:
To his legion of admirers, Italian auto titan Enzo Ferrari (1898-1988) was a genius who personally created marvelous cars of advanced design. But as Car and Driver columnist Yates points out in this captivating, demythologizing biography, none of Ferrari's racing cars "was a glittering example of daring technology," and he had almost no hand in the making of the later road cars that bore his name. Revealed as a hot-tempered megalomaniac given to loud belching and countless amorous conquests, Ferrari fathered an illegitimate child and led a shadowy second life as a respite from the "simmering hatred" of his marriage. He portrayed himself as a loyal "motorized knight-errant," defending Italy's national honor, but in Yates's esimate he was interested solely in winning races and sometimes pushed his drivers to dangerous extremes. Yates deftly records the carnage of major races, business wheeling and dealing, and the political dimensions of motor racing from the pre-WW II Rome-Berlin Axis to today's ribbon-waving nationalism.
Finally, here's a Ferrari commercial directed by Michael Mann. It doesn't indicate anything about how he'll approach the story and characters, but it does capture his enthusiasm for the cars.