'Masters Of The Universe' Recruits A 'Thor' Writer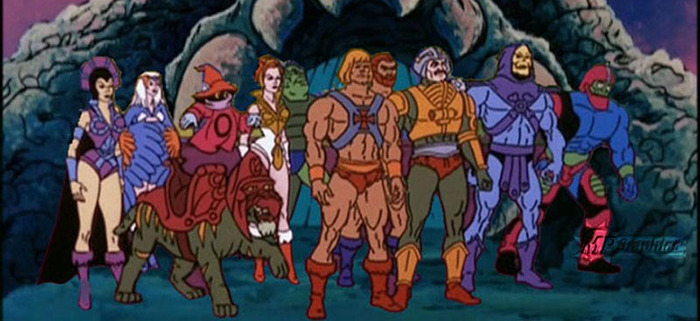 Sony and Escape Artists are still trying to bring an old series of 30-minute toy commercials back to the big screen, but somehow, cracking the approach to Masters of the Universe has proven difficult. A few approaches have been taken over the past decade, from Justin Marks' well-regarded script Grayskull that fell by the wayside long ago, to other efforts that have also failed to hit the screen. (So far, at least. )
Now Christopher Yost, who wrote on Thor: The Dark World and has his hands in Thor: Ragnarok as well, is going to sharpen He-Man's sword.
Variety has news on the hire; Yost has a lot of experience writing for Marvel's animated shows, which led to his first Thor gig, and his work on that film led to Ragnarok. He also wrote the kid superhero movie Max Steel.
Terry Rossio and Jeff Wadlow wrote other recent drafts of the movie.
We don't know what specific approach is being taken for this draft of Masters of the Universe; as far as we know the Escape Artists development has been a pretty straightforward action/fantasy take on the story cobbled together as a sales pitch for the old He-Man and the Masters of the Universe toy line starting in the early '80s.
So: there's a planet called Eternia, a castle called Greyskull, and a prince named Adam who is basically a fantasy amalgamation of Clark Kent and Bruce Wanye, who can channel an ancient power to turn himself into Eternia's greatest warrior, He-Man.
He and his compatriots fight the skull-faced Skeletor, who is one of the best cartoon villain designs ever created and still not very imposing. Oh, and there's a Battlecat, which should be a thing the internet could fall in love with. Presumably some version of all these things will be in the movie, along with an excuse for them to all fight.