Photos: The Cast Of 'Suicide Squad' Got Matching "SKWAD" Tattoos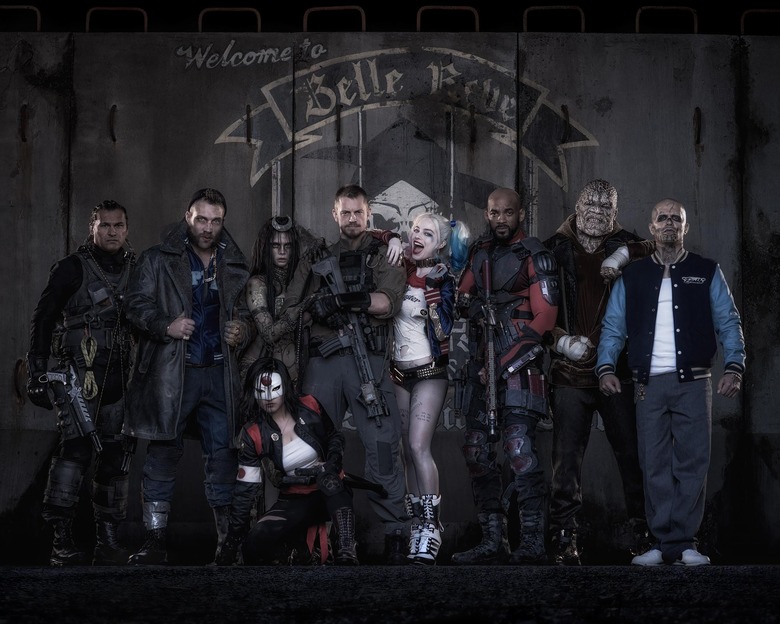 Forget the Avengers, the Justice League, the Fantastic Four, and the X-Men. Cinema's most tight-knit superpowered crew is the cast of Suicide Squad, as evidenced by the fact that the actors have elected to give each other matching "SKWAD" tattoos. Not get matching tattoos, like from a tattoo parlor — actually give them to each other.
See photographic evidence of their brand-new Suicide Squad tattoos after the jump. 
Margot Robbie, apparently in character as Harley Quinn, opened up her very own impromptu tattoo parlor (or "parler" as she spells it) for her teammates.
Jay Hernandez (who plays El Diablo) posted an even better shot of Robbie in full costume.


Jai Courtney (who plays Boomerang) and Karen Fukuhara (who plays Katana) were among those who employed Harley Quinn's services.
Director David Ayer got in on the fun, too. (And yes, that's Ayer's arm in the picture, as confirmed by his star.)
#skwad pic.twitter.com/HOZDytXnjp

— David Ayer (@DavidAyerMovies) August 18, 2015
Cara Delevingne (who plays Enchantress) appears to have been present as well, although it's currently unclear if she got inked.
Harley Quinn wasn't the only one who got to play with needles. Joel Kinnaman (who plays Rick Flagg) got his from Will Smith (who plays Deadshot). Unfortunately, Smith isn't much of a tattoo artist, according to Kinnaman.
It's an almost sickeningly sweet display of co-worker love. But what else do you expect from this adorably goofy crowd?
Squad goals. #SuicideSquad #SDCC #Repost #JoelKinnaman pic.twitter.com/sfXg3gEuSI

— The Suicide Squad (@SuicideSquadWB) July 14, 2015
Now the cast just better hope Suicide Squad is a hit. If it is, they'll be able to look at these tattoos and reminisce fondly about their time on set for years to come. If not, well, they'll be sporting reminders of a box office bomb for the rest of their lives.
Suicide Squad opens August 5, 2016. Also starring, but apparently not into the whole "getting matching misspelled tattoos and posting it on Instagram" thing, are Jared Leto, Viola Davis, Adam Beach, and Adewale Akinnuoye-Agbaje.
Oh, and if this entire post had you wondering who the heck these people are, and why you should be excited to see a movie about them, be sure to check out our Suicide Squad explainer.