A24 Will Distribute 'Green Room,' From 'Blue Ruin' Director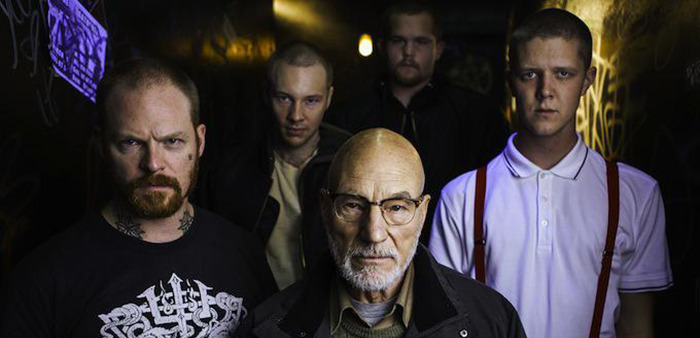 Green Room, the upcoming thriller from Blue Ruin writer/director Jeremy Saulnier, features Anton Yelchin, Imogen Poots and Alia Shawkat as members of a band who are trapped in a backwoods venue by a white power gang led by Patrick Stewart.
The movie is perched near the top of my "most anticipated films of 2015" list, and there's some good news and bad news on that front. The good news is that Green Room has been picked up for distribution in the US by the terrific A24, which also boasts films such as The Witch (see that ominous trailer here), The End of the Tour, Ex Machina, and Slow West. The bad news is that the Green Room release isn't set for this year.
THR reports, and the only trouble with this deal is that, as with The Witch, A24 won't be putting the film into US theaters until 2016.
If you're going to the Toronto International Film Festival in September you'll get a chance to see Green Room there, as it is programmed into the Midnight Madness schedule. I'm hoping it might also be booked into Fantastic Fest, as the festival would be a great home for the movie.
Here's the official plot synopsis for Green Room, released around the time of the film's debut at Cannes:
In the harrowing crime thriller GREEN ROOM, a young punk rock band find themselves trapped in a secluded venue after stumbling upon a horrific act of violence, fighting for their lives against a gang of white power skinheads intent on eliminating all witnesses. The cast includes Patrick Stewart, Anton Yelchin, Imogen Poots, Alia Shawkat, Mark Webber, Macon Blair, Joe Cole, Eric Edelstein, Callum Turner and Kai Lennox.