'The Witch' Trailer: The Best Colonial New England-Set Indie Horror You'll See In 2016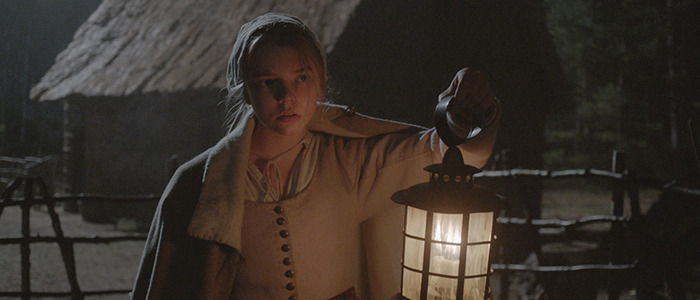 Films about people turning on each other after maybe getting victimized by spiritual forces are nothing new. But Robert Eggers' The Witch puts a fresh spin on the formula by moving the action to colonial New England, surrounded by superstition and wilderness.
Set decades before the Salem witch trials, The Witch follows a devout Christian family who come to New England to start a new life. However, they seem to be cursed at every turn — their crops fail, and their infant son goes missing. Fear and dread begin to plague the family, as they grow increasingly suspicious of one another. Watch The Witch trailer after the jump.
A24 debuted The Witch trailer on YouTube.
As the trailer above is so eager to remind you, The Witch got some truly excellent reviews when it debuted at Sundance earlier this year. The /Film staff rated it among their favorites of the festival, with Russ describing the film as "an excellent blend of family psychodrama and creeping terror that contains some of the weirdest and most shocking sights of this year's Sundance."
All of that's the good news. And now for the bad: The Witch won't open until 2016. An exact release date has not yet been announced.
New England, 1630: William and Katherine lead a devout Christian life, homesteading on the edge of an impassible wilderness, with five children. When their newborn son mysteriously vanishes and their crops fail, the family begins to turn on one another. In his debut feature, writer/director Robert Eggers painstakingly designs an authentic re-creation of New England — generations before the 1692 trials in Salem — evoking the alluring and terrifying power of the timeless witch myth. Told through the eyes of Thomasin, the teenage daughter (in a star-making performance by Anya Taylor-Joy), and supported by haunting camera work and an ominous score, The Witch is a chilling portrait of a family unraveling within their own fears and anxieties, leaving them prey for an inescapable evil.