Amy Schumer May Team With '50/50' Director Jonathan Levine For Her Next Comedy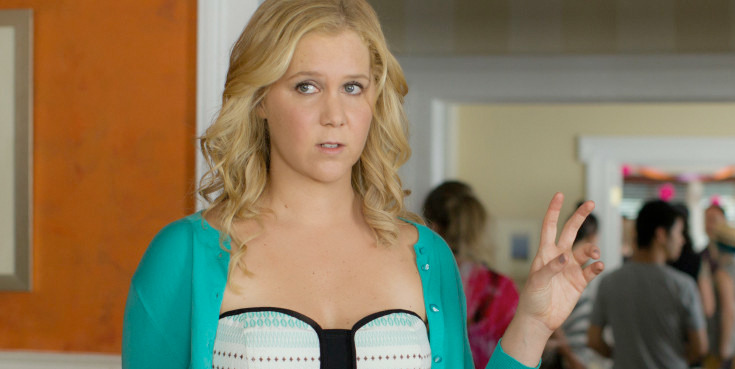 Even though Trainwreck may not be Judd Apatow's most successful film at the box office, currently sitting with $98 million domestic behind The 40-Year Old Virgin and Knocked Up, his collaboration with Amy Schumer has an 86% at Rotten Tomatoes, which his second highest-rated film as director. That kind of reception for an R-rated comedy isn't easy.
But Apatow had plenty of success on the big screen before now, and it's Schumer who will benefit most from the success of this hilarious flick. She's already marching onward and upward by getting her next movie together. Fox is working on an Amy Schumer vacation comedy that may team her up with 50/50 and Warm Bodies director Jonathan Levine.
Deadline reports Levine currently has an offer to direct Schumer's next movie, but THR apparently revealed he was in the running for the gig back in July. Anyway, the script comes from The Heat and Ghostbusters reboot writer Katie Dippold, inspired by the writer's own relationship with her mother.
However, I don't think the story was necessarily based entirely Dippold's real-life experiences, because it follows a mother and daughter who take a vacation to Brazil and find themselves kidnapped while on the trip. They'll likely reconnect and work through whatever problems they may have had previously throughout this dangerous detour.
Schumer, who wrote Trainwreck inspired by her own personal life, has reworked the script with her sister Kim Caramele to align it more with the comedian's sensibilities and voice.
As of now, Levine merely has an offer to direct the movie and no deal has been finalized yet, but teaming him with someone like Schumer sounds like a great idea. The filmmaker delivered the right blend of drama and laughs in 50/50 with Seth Rogen and Joseph Gordon-Levitt, and it looks like he has a hilarious R-rated holiday comedy on the way with The Night Before (check out the red band trailer here and our set visit report over here). He also brought us one of the better genre mash-ups with the zombie romance Warm Bodies.
No matter who ends up directing the next movie from Amy Schumer, she's proven herself to be a solid comedy screenwriter who knows how to bring the laughs with some authentic characters, and she's also quite the charming leading lady as well.
Did you like Trainwreck? Do you want to see Amy Schumer and Jonathan Levine work together?