'Kingsman: The Secret Service' Honest Trailer: We Get It, This Isn't James Bond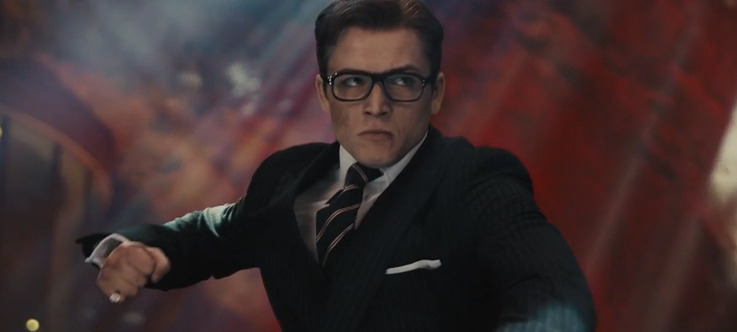 We may receive a commission on purchases made from links.
One of the more surprisingly fun and enjoyable action movies of this year was Kingsman: The Secret Service, the adaptation of Mark Millar's comic book from director Matthew Vaughn, which hit theaters all the way back in March and is now available on Blu-Ray and DVD.
The Matthew Vaughn film starring Colin Firth and introducing Taron Egerton was an over-the-top tribute to James Bond while also still making sure to distinguish itself from the iconic secret agent franchise. And that's exactly what Honest Trailers hones in on when sending up this wild spy action flick. It might surprise you just how much the movie goes out of its way to simultaneously reference and go in a different direction than James Bond.
Watch the Kingsman The Secret Service Honest Trailer below!
As is the case with plenty of the Honest Trailer videos, the roll call for the cast is my favorite part, from Taron Egerton as Hot Austin Powers to Mark Strong as Stanley Tucci-ish and the nice skewering of the Westboro Baptist Church.
While Honest Trailers does have some decent jabs at how hard this movie tries to not be James Bond, there really doesn't seem to be much else to criticize if only because the movie is self-aware enough to make the ludicrous evil plan fit in with the style of the movie. So while the nature of the movie is over-the-top insanity, it never takes itself seriously enough to make that feel weird.
Though I will say that Samuel L. Jackson's villain with a lisp does get a little old after the first couple scenes. It's one of the more blatant attempts to actually fit into the James Bond mold by having a villain with some kind of weird trait. But it's not enough to make Kingsman: The Secret Service not worth watching.