'Every Thing Will Be Fine' Trailer: Wim Wenders Gets Solemn With James Franco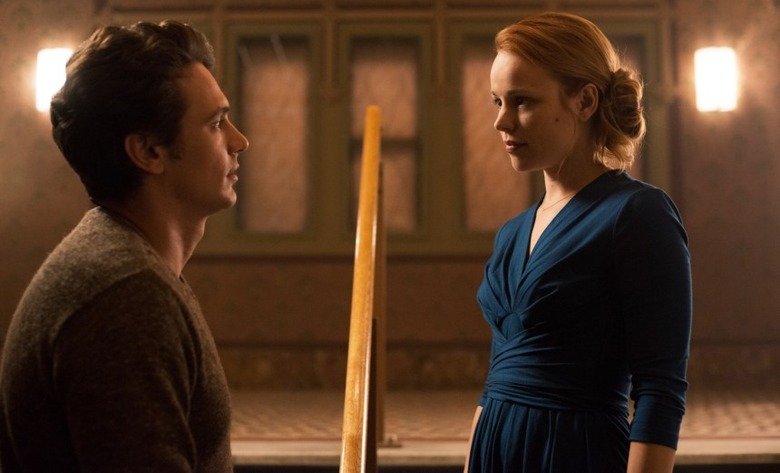 Every Thing Will Be Fine is the latest film from Wim Wenders, with James Franco starring in a film about a man whose life is thrown into disarray after a car accident. Marie-Josée Croze, Rachel McAdams, and Charlotte Gainsbourg also star in the slow-burn drama, and there's a good Every Thing Will Be Fine trailer to check out below.
In addition to that, we've got the Wim Winders touring retrospective that features the 295-minute version of Until the End of the World. (You read that right; it's a five-hour cut.)
Warning: I've been told this trailer gives away a good amount, but also that plot isn't exactly the biggest mystery in the film. If you're wary, keep scrolling for a great trailer for the Wim Wenders retrospective tour winding through the US this year.
Trailer via Metropole Films. Every Thing Will Be Fine has seen release in many countries already, but a US release isn't set yet.
EVERY THING WILL BE FINE, based on an original script by the Norwegian Bjørn Olaf Johannessen, tells the story of Tomas (James Franco), a writer who loses control of his life after a car accident. Even though he is not directly at fault, his relationship with his girlfriend breaks down because of this event and his life and work suddenly set off in a completely new direction. The film follows Tomas over a period of 12 years and tells an intimate story of guilt and the search for forgiveness.
***
If a new Wim Wenders film isn't what you're looking for, how about a dozen great old ones, including Paris, Texas, Wings of Desire, and the crown jewel, the director's cut of Until the End of the World? Those films are part of a 12-film touring package hitting more than a dozen US cities this fall.
Stops include New York, Los Angeles, Boston, Chicago, Washington DC, San Francisco, Portland, Seattle, Philadelphia, Minneapolis, Cleveland, Columbus, Houston, Austin and Vancouver.
More info on the tour, which starts August 28 in New York, can be found here.
For decades, some of Wim Wenders' films either remained unavailable due to unresolved rights clearances or could only been seen in poor quality due to material damages. In the fall of 2012, together with his wife Donata, Wim Wenders established the Wim Wenders Stiftung in Düsseldorf, with the goal of restoring Wenders' work and making it permanently accessible to the general public worldwide. The foundation began to digitally restore the films in 2014 and as a result of this work, the public is today once again able to experience these films in optimal quality. The Wim Wenders Stiftung digitally restored eight films over the course of one year. Image processing was done by the company ARRI Film & TV under the supervision of Wim and Donata Wenders and was supported by grants from the German Federal Film Board (FFA) and the centre national de la cinématographie (cnc). Further films were transferred to current state-of-the-art high-resolution digital formats in order to be able to show them in cinemas and on television. The foundation will continue to pursue the preservation of the cinematic work of Wim Wenders and to thus make it accessible to the public on a permanent basis.