Mads Mikkelsen In Early Talks For 'Doctor Strange'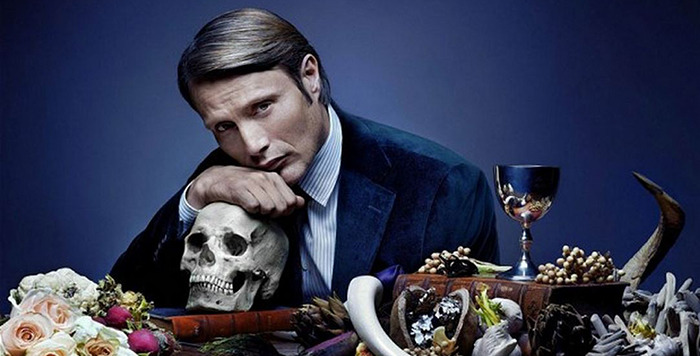 Hannibal may be ending, as the canceled NBC show failed to secure a new home for a fourth season, but the show's star, Mads Mikkelsen, isn't going to disappear. Quite the opposite, in fact.
Mikkelsen was recently announced as part of the Star Wars: Rogue One cast, and now he's in talks to play one of the villains in Marvel's Doctor Strange. Wait, one of the villains? We know that Chiwetel Ejiofor is playing Baron Mordo, one of Strange's classic villains, so what could the Mads Mikkelsen Doctor Strange role be?
Variety reports that the powerhouse Danish actor is "in early talks," for the film, having been offered one of the villain roles. We don't know what that role is, precisely.
In the film, Benedict Cumberbatch plays Stephen Strange, a brilliant neurosurgeon whose hands are mangled in a car accident. He eventually studies with the Ancient One (Tilda Swinton), tapping into his potential as a manipulator of mystic arts. Baron Mordo is another student of the Ancient One, and he and Strange end up in conflict — in comics, at least, and presumably in the film.
So who will Mikkelsen play? Could it be Dormammu, an extraordinarily powerful other-dimensional being who plays heavily into Doctor Strange stories? It seems possible, and that could result in Mikkelsen playing a character who is at least partially created with CG. It would be a shame to waste his tremendous face, however.
There are a number of other classic Doctor Strange characters who could be drawn in to this story, too. (And lets not forget that Daniel Bruhl is playing Baron Zemo in Captain America: Civil War, who has been said to be a possible threat in this movie, too.)
Whoever Mikkelsen plays in the film, we're intrigued by the idea of the actor joining the story that has been compared to both Fantasia and Inception, with physics-defying visions of bent reality and a science-influenced conception of magic and dimensional travel. The most extreme shrinking scenes in Ant-Man are said to be a good indicator of the starting point for how Doctor Strange treats magic and other dimensions.
Marvel previously tried to get Mikkelsen to play Malekith in Thor: The Dark World, a role which eventually went to Christopher Eccleston. All things considered, I'd much rather see the actor in Doctor Strange, so this looks like a win, if it works out.
Scott Derrickson is directing Doctor Strange from a script by Jon Spaihts. Doctor Strange will open on November 4, 2016.