Watch Highlights From The 'Doctor Strange' And 'Captain America' D23 Panels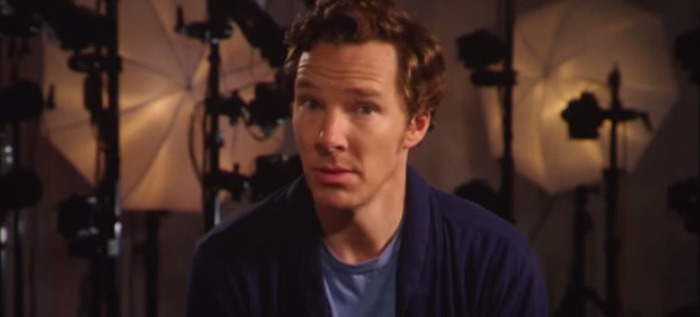 The big D23 Expo from Disney came and went over the weekend, leaving onlookers dizzy with details about more than a dozen upcoming projects from various outfits that are part of the Disney corporate structure. While D23 hosted thousands of visitors, most of our readers were unable to attend. But there's good news: most of the big panels from D23 are online in video form.
As is the case with similar recordings of Comic Con panels, there is no film footage included here. But if you want to see highlights from the D23 Marvel panel, including talk about Doctor Strange and Captain America: Civil War, you can watch below. And while the Civil War film footage isn't here, you can see (most of) Benedict Cumberbatch's video greeting and enjoy the on-stage charisma of Chris Evans and Anthony Mackie.
***
Captain America: Civil War opens on May 6, 2016.
Marvel's "Captain America: Civil War" picks up where "Avengers: Age of Ultron" left off, as Steve Rogers leads the new team of Avengers in their continued efforts to safeguard humanity. After another international incident involving the Avengers results in collateral damage, political pressure mounts to install a system of accountability and a governing body to determine when to enlist the services of the team. The new status quo fractures the Avengers while they try to protect the world from a new and nefarious villain.
The movie stars Chris Evans, Robert Downey Jr., Scarlett Johansson, Sebastian Stan, Anthony Mackie, Emily VanCamp, Don Cheadle, Jeremy Renner, Chadwick Boseman, Paul Bettany, Elizabeth Olsen, Paul Rudd, Frank Grillo, Tom Holland, with William Hurt and Daniel Brühl. Marvel's "Captain America: Civil War" is directed by Anthony & Joe Russo and produced by Kevin Feige. Louis D'Esposito, Alan Fine, Victoria Alonso, Patricia Whitcher, Nate Moore and Stan Lee serve as executive producers and the screenplay is by Christopher Markus & Stephen McFeely.
Doctor Strange opens on October 26, 2016.