VOTD: The Cinematography Of The Films Of Quentin Tarantino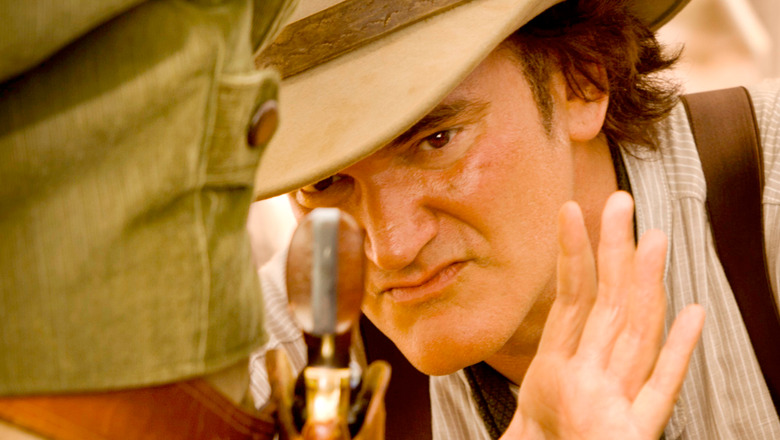 If you're an observant love of cinema, aside from likely knowing each and every film directed by Quentin Tarantino, you know that it's fairly easily to recognize his work. This isn't just because of the extensive dialogue and endless homages to classic, obscure films, but simply by the way he shoots his movies. From dancing scenes to trunk shots to sprawling overhead God's eye sequences, Tarantino has a very distinct style.
Now a new supercut takes a tributary look at the cinemtography of all of Tarantino's films, from Reservoir Dogs to his most recent Django Unchained. This slick video highlighting some of the best Quentin Tarantino cinematography will make you want to have a Tarantino marathon very soon.
Here's The Cinematography of Quentin Tarantino from Ollie Paxton (via The Playlist):
Please note that Tarantino is not the cinematographer in his films, with the exception of Death Proof being the one that he lensed himself. So much credits should be given to the masterful work of Andrzej Sekula for Reservoir Dogs and Pulp Fiction, Guillermo Navarro for Jackie Brown, and Robert Richardson for Kill Bill: Vol. 1, Kill Bill: Vol. 2, Inglourious Basterds, and Django Unchained.
Having just recently revisited both parts of Kill Bill, I had forgotten just how fantastic each and every shot of that movie is. Tarantino's camera is so purposefully guided, seamlessly weaving from one sequence into the next. It's no wonder he's as respected and revered as he is as a filmmaker. Tarantino may not make films that everybody enjoys, but it's hard to deny that this guy doesn't know what he's doing, both as a screenwriter and a director. We're just thankful that he also surrounds himself with equally talented people to make sure his vision is presented in the most mesmerizing way possible.
Don't forget that you can get a taste of what Tarantino has in store, in glorious 70mm, with the recently released trailer for his eighth film, The Hateful Eight, coming to theaters this Christmas.
What's your favorite shot from a Quentin Tarantino movie?