A First Impression Of Disney's 'Pete's Dragon' Remake [D23 Expo 2015]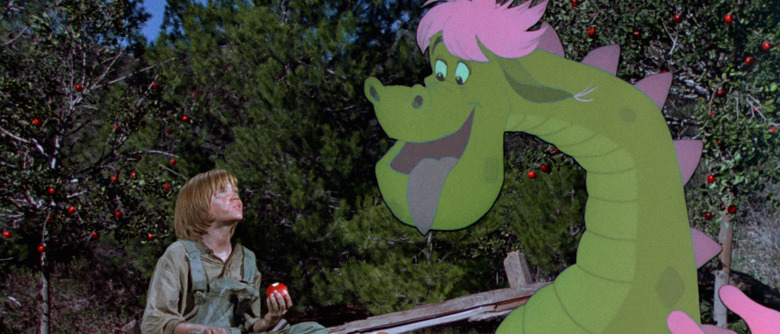 One of the debuts at Disney's live-action D23 panel today wasn't a live-action character at all, but an animated dragon named Elliott. Disney offered a preview of their upcoming Pete's Dragon reboot today, which is directed by David Lowery (Ain't Them Bodies Saints). Find out everything we learned from the Pete's Dragon D23 presentation after the jump.
Pete's Dragon stars Oakes Fegley as Pete and Oona Laurence as Pete's (human) friend Natalie. Bryce Dallas Howard plays a park ranger named Grace, who discovers Elliott's existence. Rounding out the cast are Robert Redford as Grace's father, Wes Bentley as local mill owner Jack, and Karl Urban as Jack's brother Gavin.
Like the original 1977 movie, the upcoming reboot chronicles "the special bond between an orphaned boy, Pete, and his best friend, Elliott, who just happens to be a dragon." Unlike the original 1977 movie, the new film won't be a musical, and it'll be set "against the backdrop of loggers cutting down a forest."
During the brief presentation, Bryce Dallas Howard was on hand to talk about the movie. She plays Grace, described as a very pragmatic realist type of forest ranger. One day when she's on the job in the woods, she stumbles across the titular little boy, almost feral in his behavior, and she has to figure out who he is.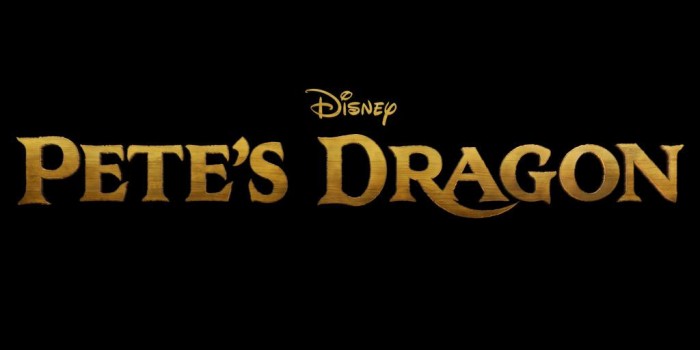 Producer Sean Bailey says this remake expands the original story by adding some weight and gravitas, as well as some new themes. He also makes the pretty bold claim that this will make you laugh and cry.
Some brief footage merely set the stage for the story, with shots of a boy, Pete (Oakes Fegley), running through the forest. Grace (Howard) asks Mr. Meacham (Robert Redford), "You heard about the boy?" He doesn't believe the boy survived in the forest alone for six years, saying, "He wasn't alone." The two head off to investigate the situation.
We see a drawing of a dragon done by Pete followed by his hand brushing his hand along some brown fur in a close-up, but that's the only tease we get of the dragon Pete has befriended in the woods.
It was just a brief tease of the movie, but it did have a magical quality to it, perhaps like the kind of live-action movie that Disney doesn't make very often anymore. Hopefully we'll get a first look at Pete and his dragon sometime soon.
Disney has Pete's Dragon in theaters August 12, 2016.