Pixar's Dia De Los Muertos Movie Is Titled 'Coco' [D23 Expo 2015]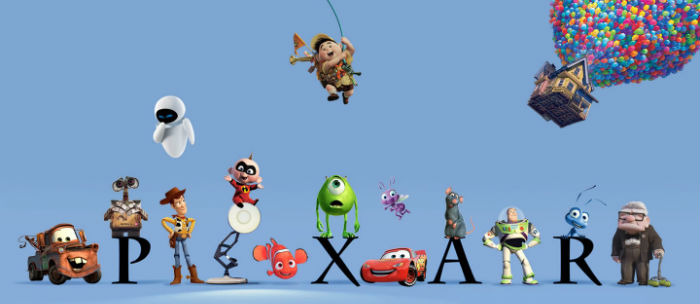 The Untitled Pixar Movie About Dia De Los Muertos, as it's been called, finally has a real title. Pixar revealed at today's D23 presentation that the movie is officially named Coco, after one of the major characters in the story. Lee Unkrich is directing and Darla Anderson is producing. The pair last teamed up on Toy Story 3.
Find out everything we learned about Coco at the D23 presentation after the jump.
Update: Unkrich shared a photo that shows the official Coco logo.
Unkrich explained that he'd discovered Dia De Los Muertos through the artwork. His appreciation of the colorful skeleton folk art led to his emotional investment in the holiday, which Unkrich described as a sort of "big family reunion between the living and the dead."
The premise of the story comes from a simple question: "What if you could meet your long dead family members?" For research, Unkrich traveled to Mexico to see how the holiday was celebrated in different places, meeting many families and experiencing the traditions with them.
Described by John Lasseter as "breathtaking, beautiful, and fun" and by Unkrich as "emotional," Coco follows a 12-year-old boy named Miguel who sets off a chain of events relating to a century-old mystery. The official story description is: "Coco is the celebration of a lifetime, where the discovery of a generations-old mystery leads to a most extraordinary and surprising family reunion."
Here's Miguel: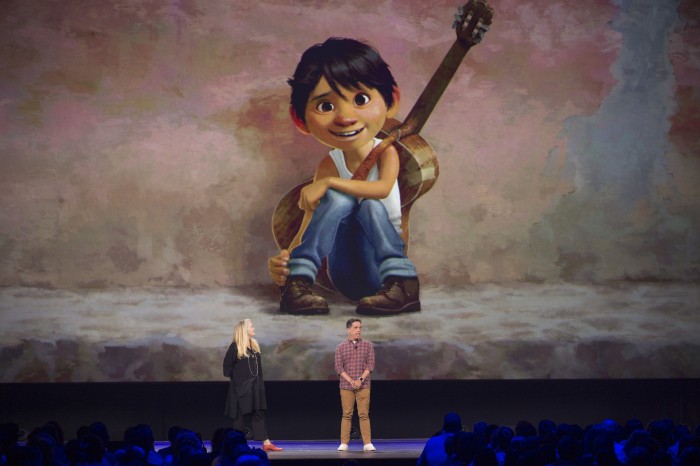 While further plot details are being kept under wraps for now, D23 attendees were shown a diorama, not originally intended for public viewing, that offered a taste of the general mood and tone. Here's a description of what they saw:
A character lights a candle in a cemetary, as fireworks go off in the sky. An old woman drops flower pedals as she limps toward a colorfully decorated grave.
Cut to colorfully dressed skeletons dancing and playing music in a long, store-lined alley way. The skeletons detach their heads and legs during the course of the dance.
A mariachi band is playing. A boy drops his skull mask and the music stops for a second. Then the music resumes, and as fireworks go off, we see an aerial view revealing that the block is shaped like a skull.
Coco has not yet set a release date, though Pixar has slots reserved in November 2017 and November 2018.
Excited to lift the curtain a bit on what we've been working on so hard. #Coco #D23EXPO pic.twitter.com/bDGFzZo0WC

— Lee Unkrich (@leeunkrich) August 15, 2015