'Toy Story 4' Sends Buzz And Woody In Search Of Bo Peep [D23 Expo 2015]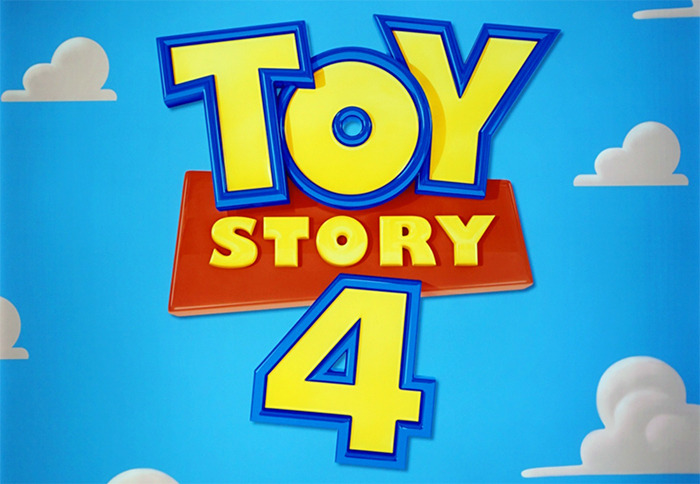 John Lasseter took the stage (again) during Pixar's portion of the animation panel at the D23 Expo 2015 to talk about Toy Story 4, which has been revealed to be a love story between Woody and Bo Peep, inspired by Lasseter's own relationship with his wife.
Lasseter called Toy Story 3 "a perfect story completion," but the Pixar brain trust "made a pinky promise never to make another one unless they had a story that was worth it." This idea came up in a meeting for a different movie, leading to Lasseter and Andrew Stanton privately working on this idea for a while. With a treatment eventually written by Stanton, they took it to Pixar. The Toy Story 4 D23 presentation revealed a couple other details, which we have below.
As we know, John Lasseter is directing, this time with Josh Cooley (Riley's First Date?) as co-director and producer. They're very early in production, but the movie is shaping up to be a new chapter which takes the story "in an exciting new direction." That's part of the reason they wanted a new perspective, and fresh voices for the story, which led to the screenwriting team of Will McCormack and Rashida Jones.
Tim Allen and Tom Hanks have confirmed they will return, and Don Rickles says he's signed a contract as well.
So Toy Story 4 is a love story between Woody and Bo Peep, who was last seen very briefly via flashback in Toy Story 3, apparently sold or lost. For this one, Woody and Buzz Lightyear head out to find Bo Peep, leading to the discovery of many new characters. (Pixar animation studio president Jim Morris said a while ago "It will be a love story. It will be a romantic comedy. It will not put much focus on the interaction between the characters and children.")
Those characters will be revealed at a later date, however. The film doesn't open for two more years.
The Toy Story 4 D23 presentation ended with Randy Newman on stage, performing 'You Got a Friend in Me' with green Army men dropping from the ceiling, a big "Toy Story 20th Anniversary" logo on screen, and people dancing on stage in character as Lotso, Buzz, Mr. Potato Head, and the rest of the gang.
***
Toy Story 4 is set for release on June 16, 2017.