'Shanghai' Trailer: Long-Delayed John Cusack And Chow Yun-Fat Mystery Appears In The US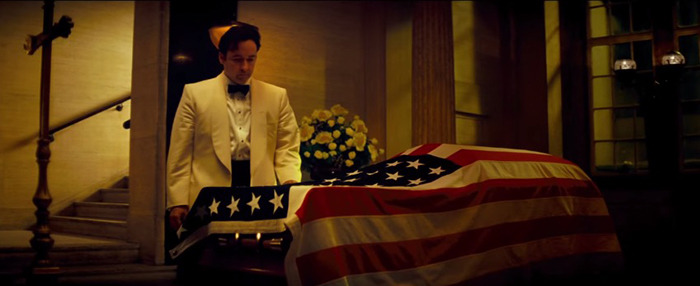 Many years ago, Mikael Håfström (1408, Escape Plan) made Shanghai, a '40s-set mystery with a splashy international cast that included his 1408 star John Cusack along with Chow Yun-fat, Jeffrey Dean Morgan, Franka Potente, Gong Li, David Morse and Ken Watanabe. The film saw release in many countries, but sat on the shelf in the US after being purchased by — you guessed it — The Weinstein Company.
Now the film is finally poised for what amounts to a too little/too late release in the US, where it will ultimately end up as a Tuesday night Netflix watch for many audiences. But there's a new domestic Shanghai trailer to show it off, which you can see below. 
Shanghai is scripted by Hossein Amini, who at the time had done films like Jude and The Wings of the Dove, but hadn't yet done Drive, which would push him up into the ranks of top screenwriters for a few years.
There's nothing there that makes Shanghai look like a disaster, and in fact the many reviews from releases of the film outside the US suggest that Shanghai is fine — not a terrific movie, not a horrible one.
It's just another casualty of a weird Weinstein release strategy power play, and perhaps the energy that gives to the movie will get more people to see it? Nah, probably not; I'm guessing most people will simply pass by this in their digital cues with barely a shrug, just thinking it's weird that there's a film they overlooked with a bunch of actors they tend to like.
Shanghai will have a small release in the US August 21. Trailer via The Weinstein Company.
A '40s period piece which revolves around an American expatriate (John Cusack) who returns to Shanghai a few months before Pearl Harbor to investigate the mysterious death of a friend (Jeffrey Dean Morgan).